Celebrating the Seasons in Usuki
The four seasons play an important role in Japanese culture, its festivals, artwork and literature, and even its supermarket catalogues show a powerful connection to the seasons and the symbolism associated with each.
I am not Japanese, but I too have come to love and celebrate the changes in landscape, the blooming of different flowers, the abundance of different foods and of course the festivities which mark special points in the progression of each year.
Having moved around the country a bit, I settled with my family in Usuki 3 years ago. In that relatively short time, I have been welcomed and embraced by my local community and have had some amazing opportunities to participate in many seasonal celebrations from simple shared meals to the most extravagant festivals.
The following are just a few things of which I have grown fond and I hope they entice you to visit Usuki someday, to experience them for yourself, or to find your own seasonal delights here.
I write this as Usuki and the wider world try to manage the spread of Covid 19 and I should note that some of the experiences I share are from the days pre-Covid 19 and that many of the festivals I talk about were cancelled as a result. I hope that it won't be long until these are back up and running so that I, and perhaps you, can enjoy them again.
冬 Winter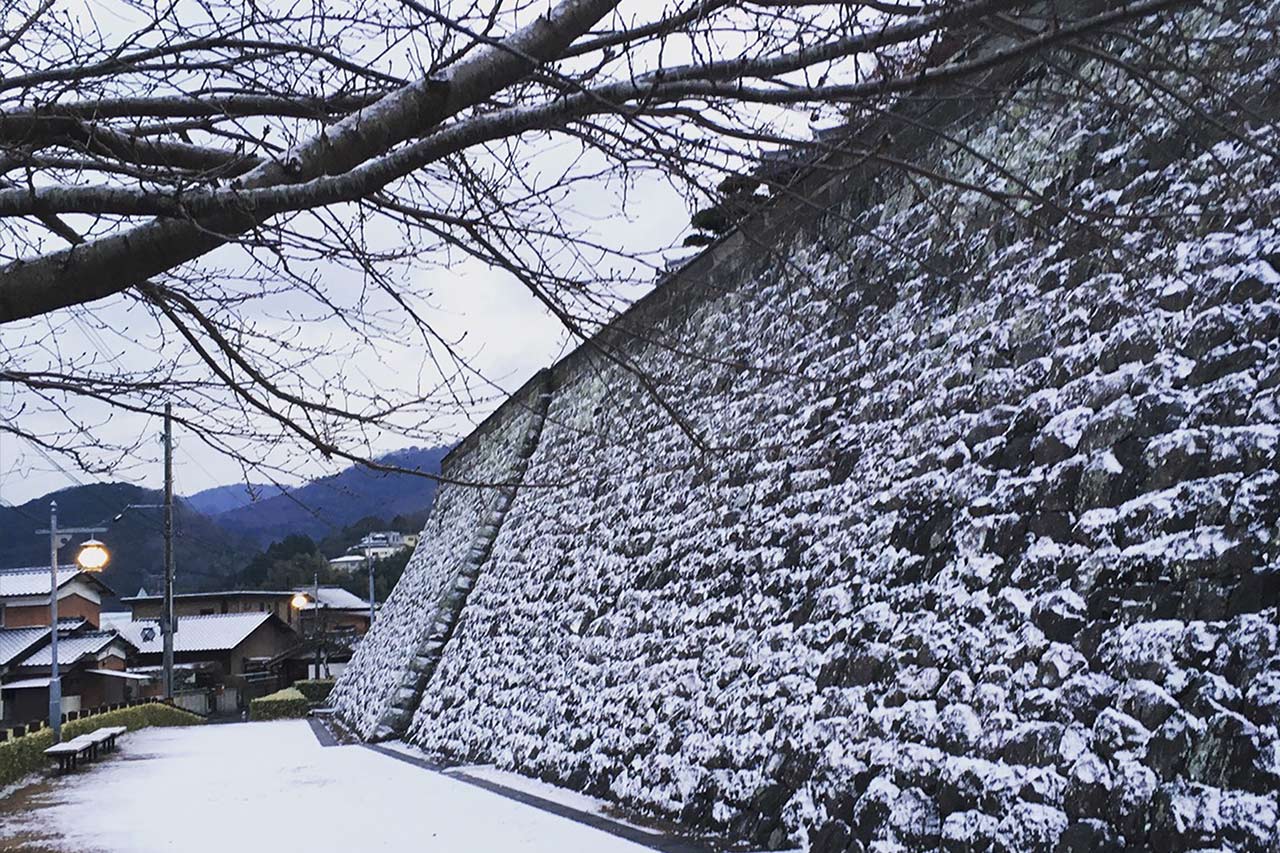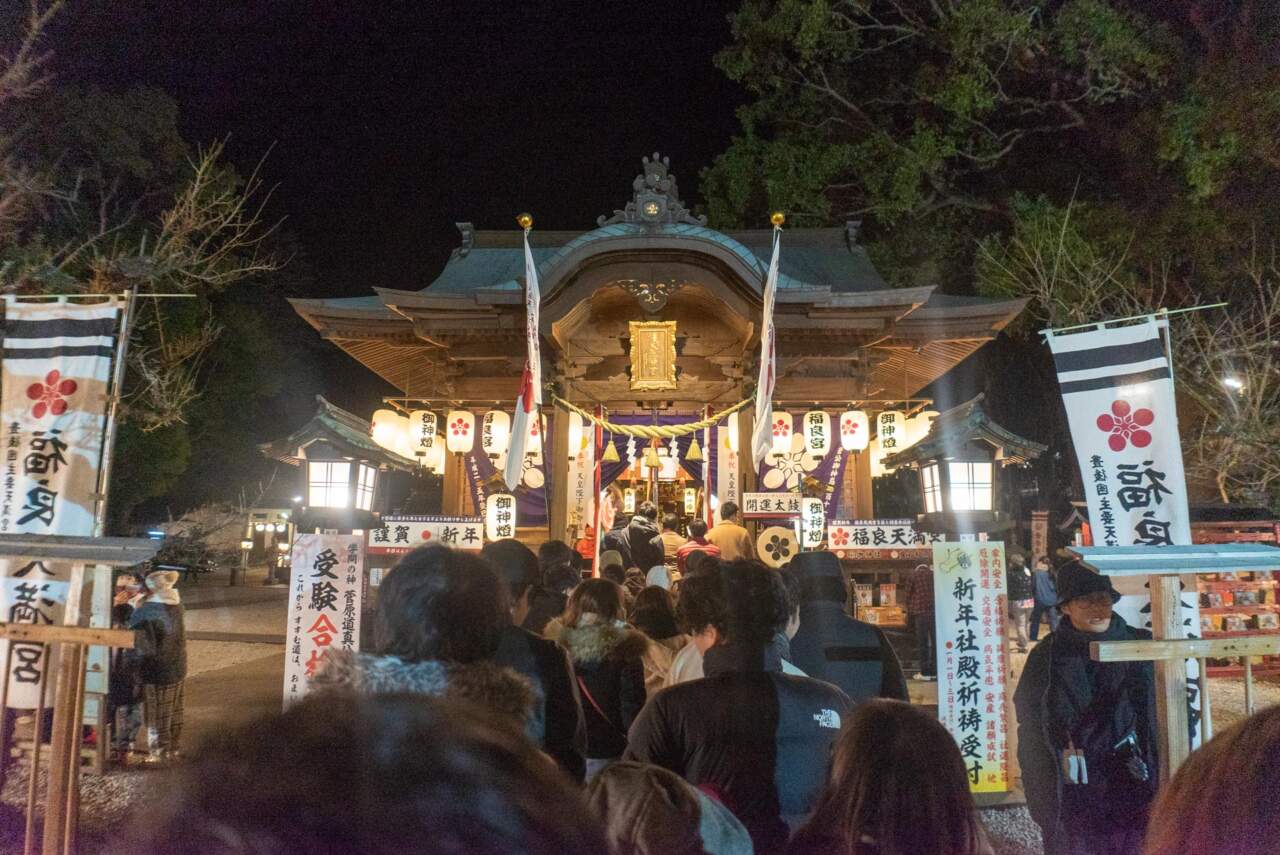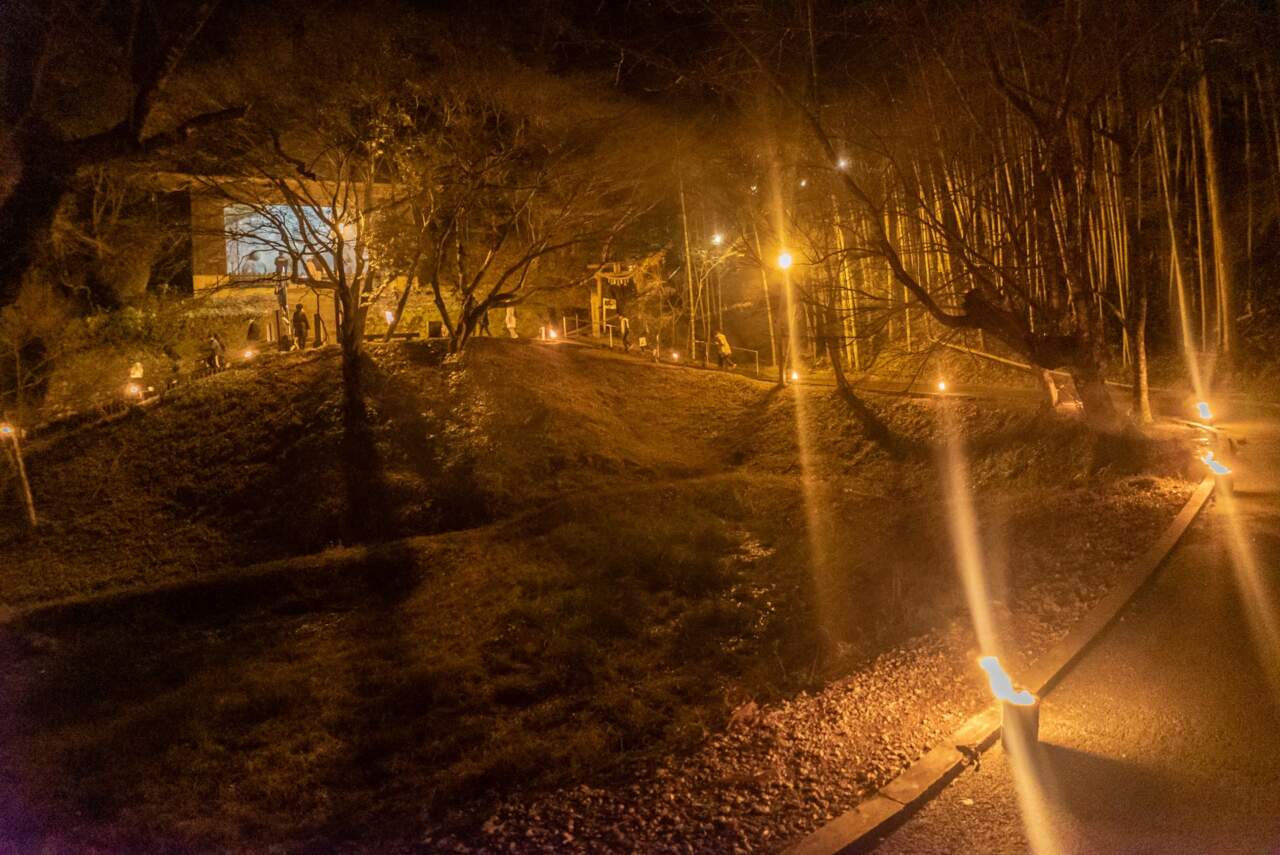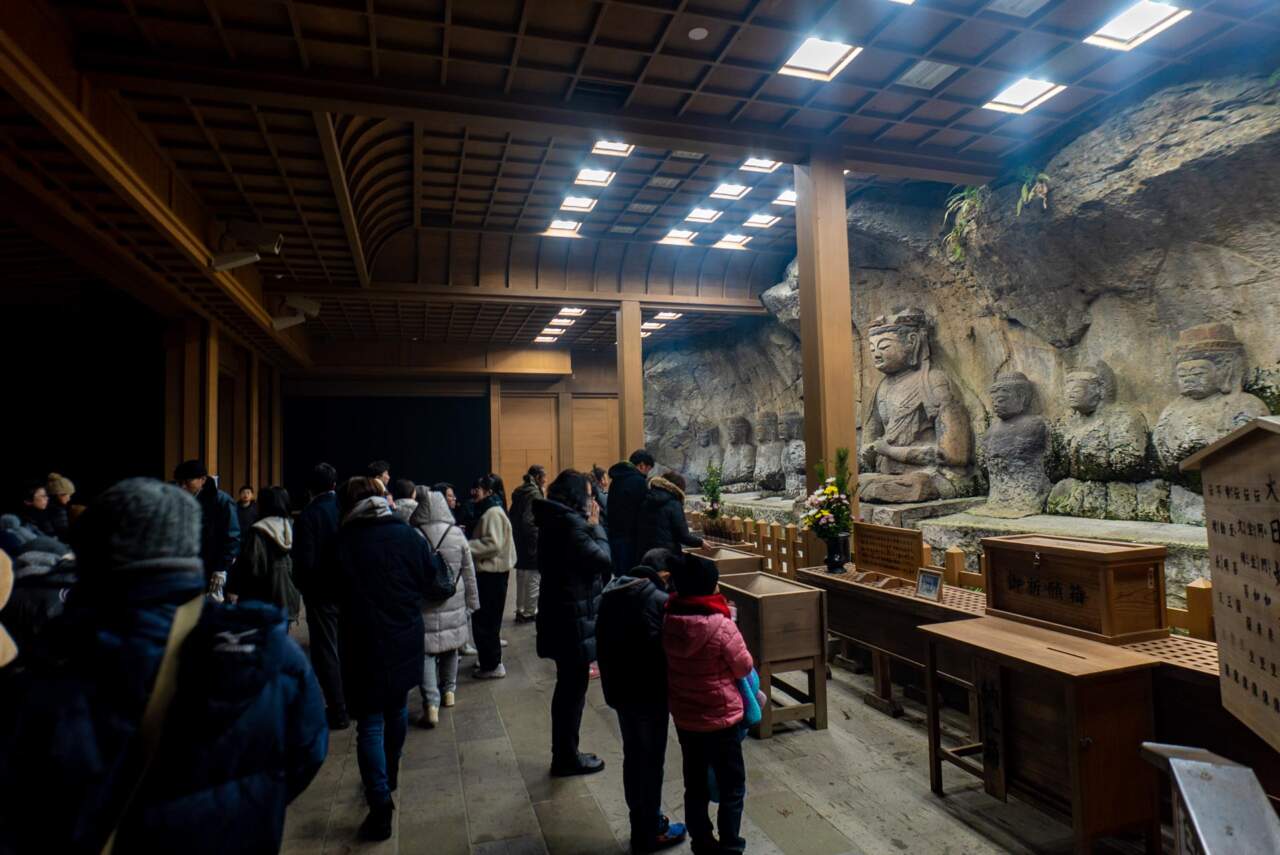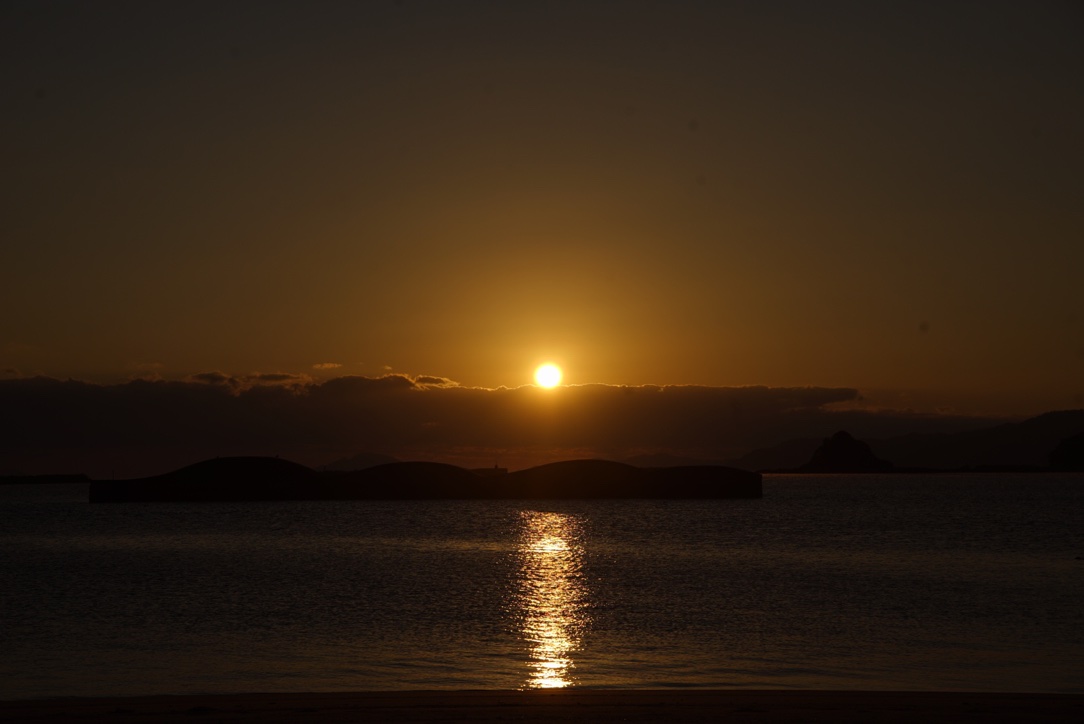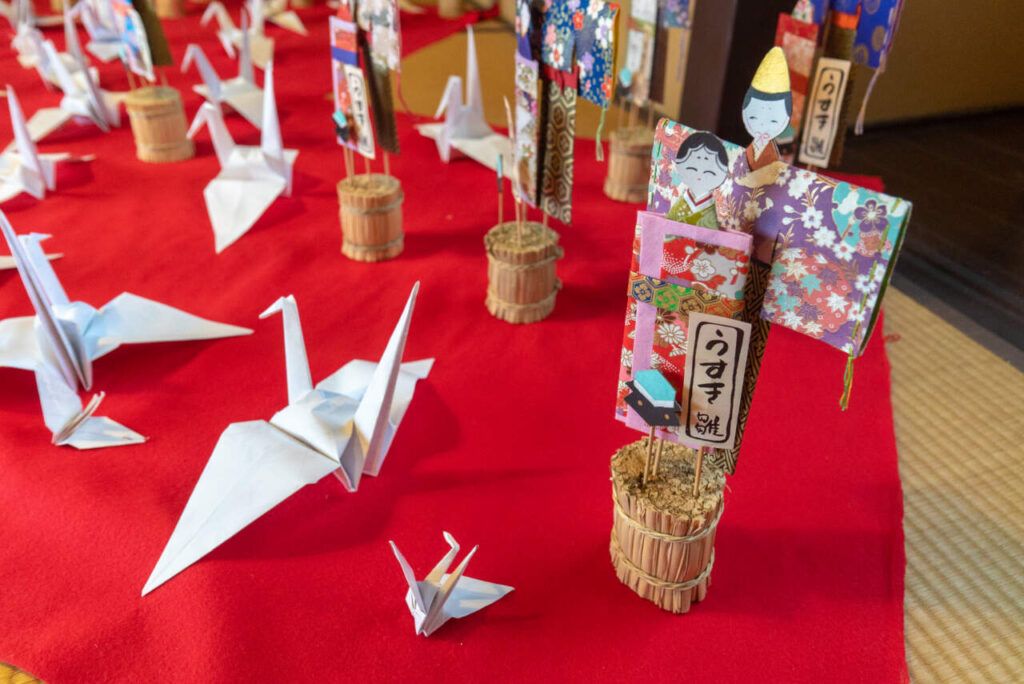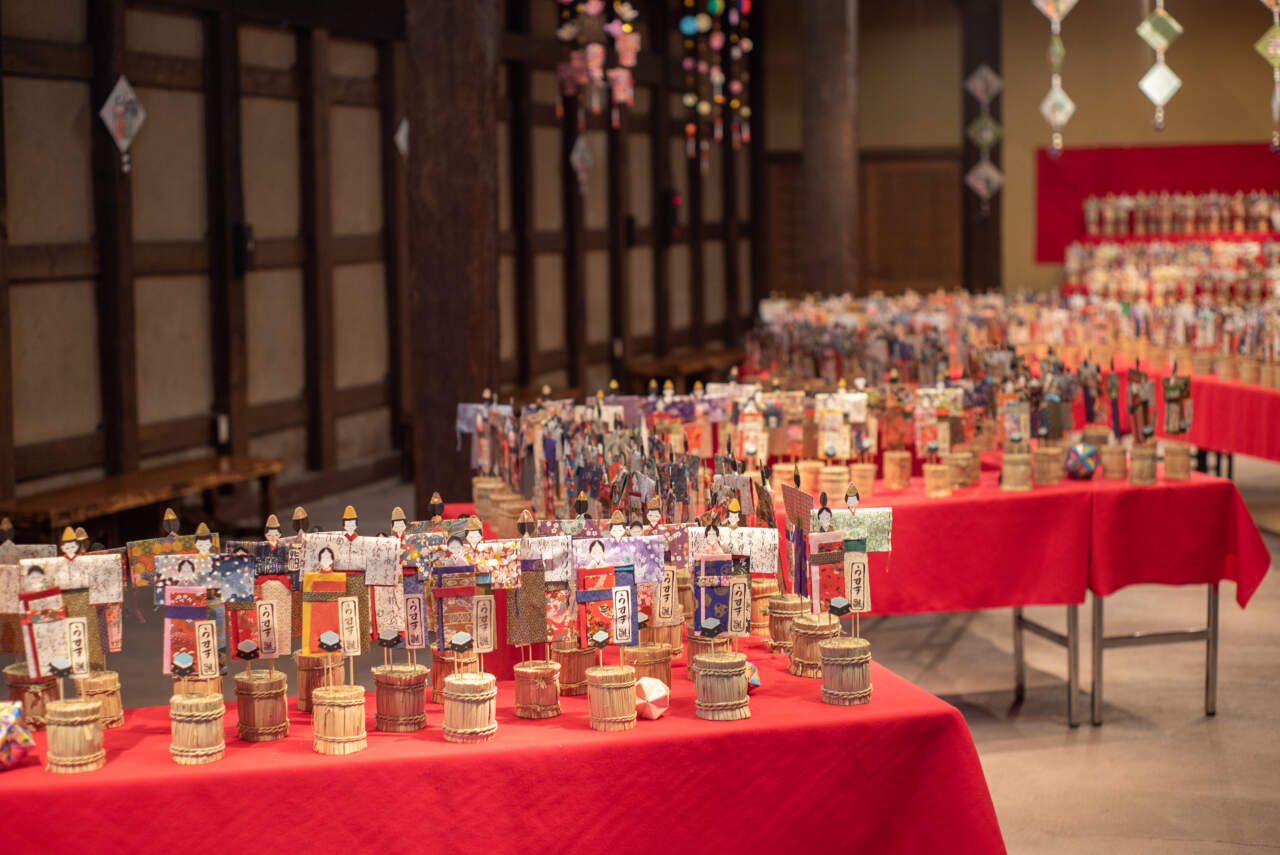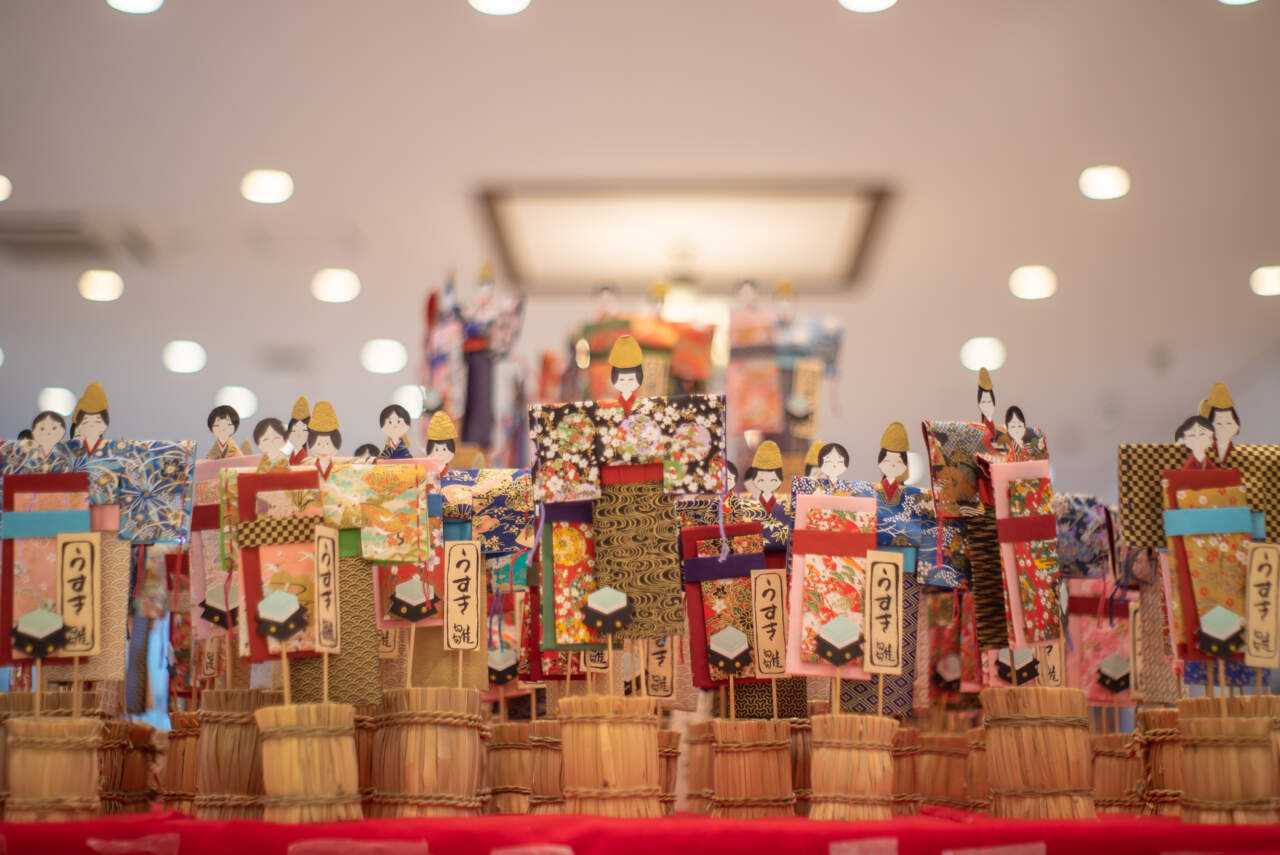 At first, I found the muted tones of the winter landscape rather bleak. I have, however, come to enjoy the colder months as a time of relative rest and reflection. It seems that the land is resting too, I can do one good clearing of weeds early in the season and then hang the brush-cutter up in the shed for a couple of months.
The vegetable patch is full of cabbage, daikon, broccoli and carrots and I can head out and pull a few things out when I'm ready to use them. With the longer evenings spent indoors, I particularly enjoy making nabe in a big earthenware pot. Loading it up with vegetables from the garden and some pork or fish, it can simmer for hours letting the daikon soften and the flavours mingle. We sit together in the one heated room in the house and enjoy this wonderfully warming meal.
The winter air is clear and crisp and it feels as though a slate has been wiped clean, ready for a new beginning. Indeed, being from Australia, having the New Year in winter was something new for me and somehow it seems suitable. As the year draws to a close, there is usually a special Buddhist ceremony held at the Usuki Stone Buddhas to reflect on the year gone by and look forward to the year ahead. To mark the New Year, many Japanese people go to a shrine in early January to pray for their loved ones' health and happiness, and for good fortune in the year ahead. (link)
If you would like to indulge yourself a little during winter, Usuki is famous for its fugu restaurants. Fugu, or puffer fish, is said to be at its best during the colder months making winter the perfect time to try this delicacy. I have only had it once so far, but it was a meal I don't think I will ever forget. There more than 20 specialist fugu restaurants in Usuki so it won't be difficult to book a table and taste it for yourself, perhaps with a nice bottle of sake. (link)
春 Spring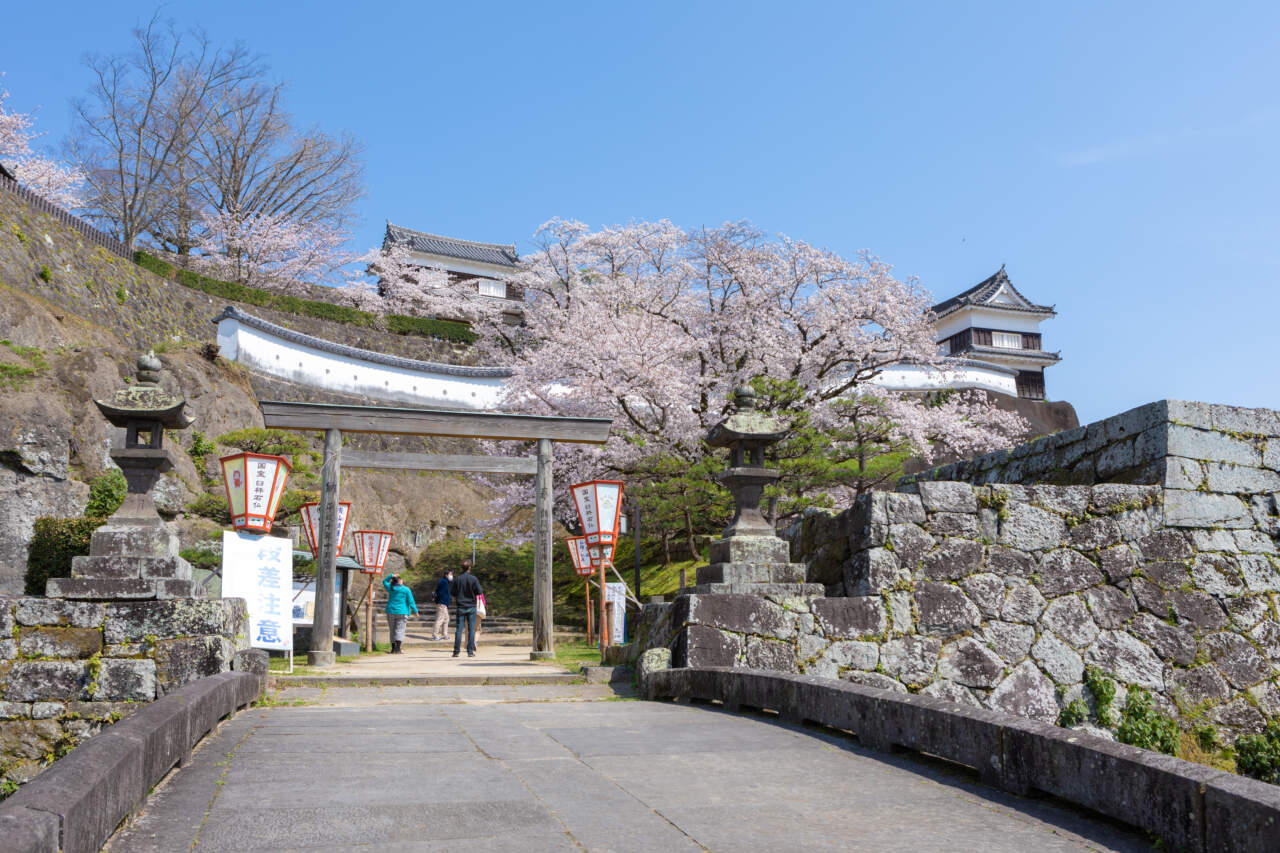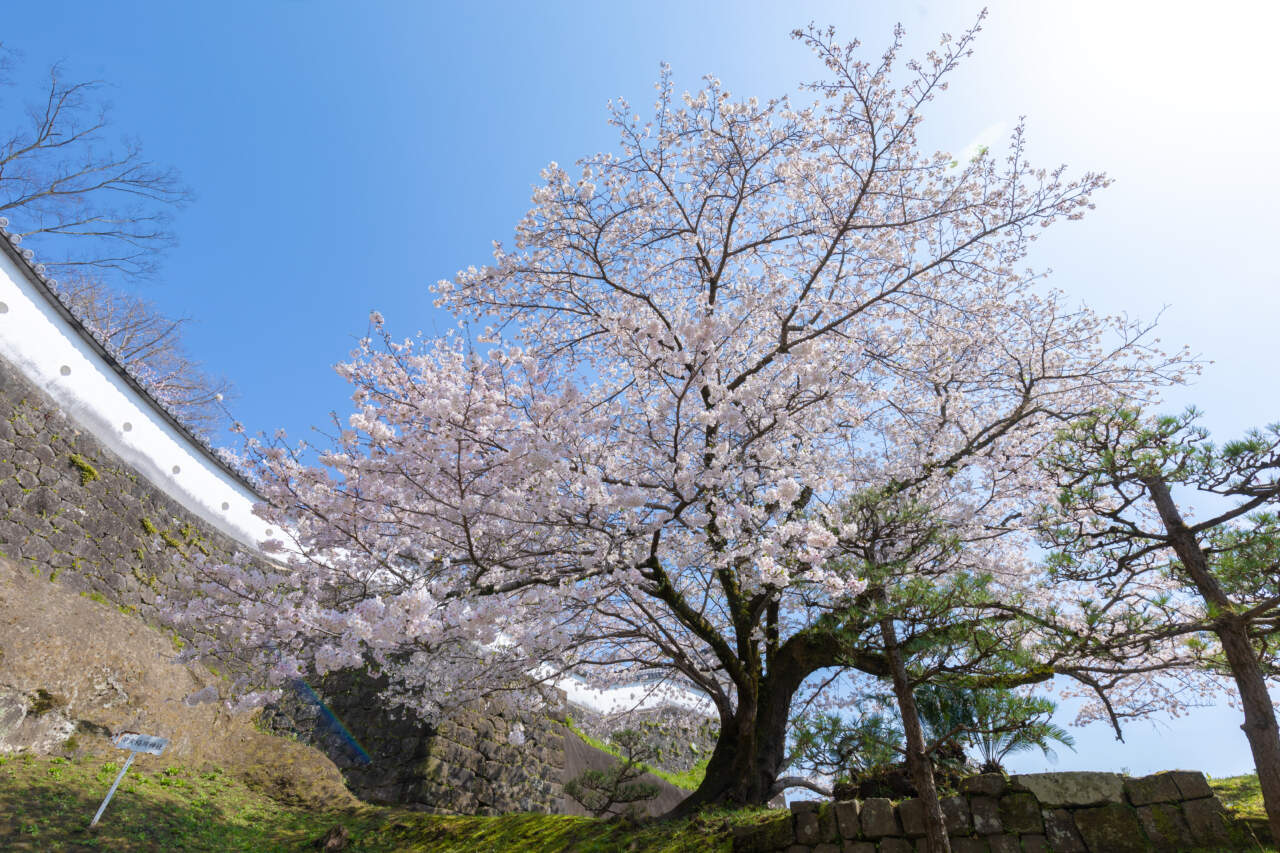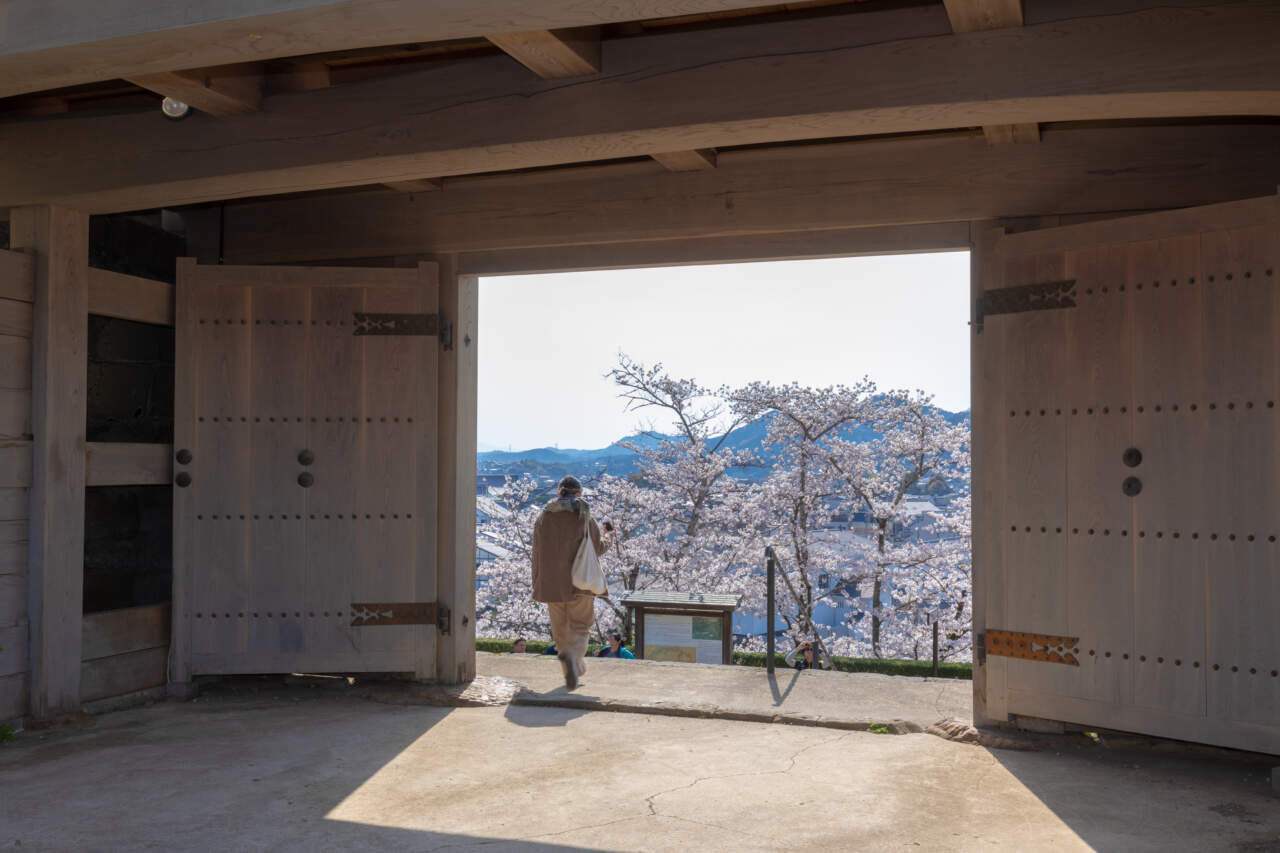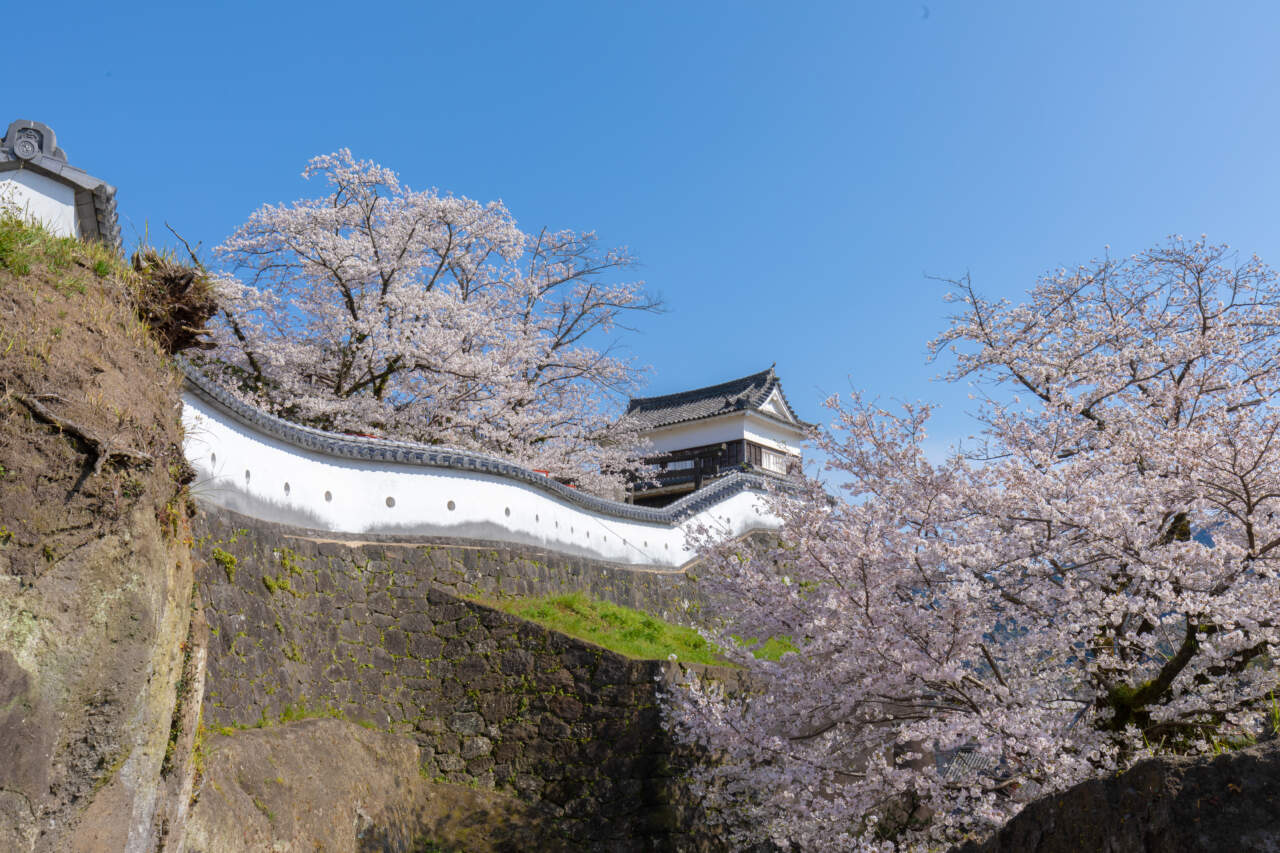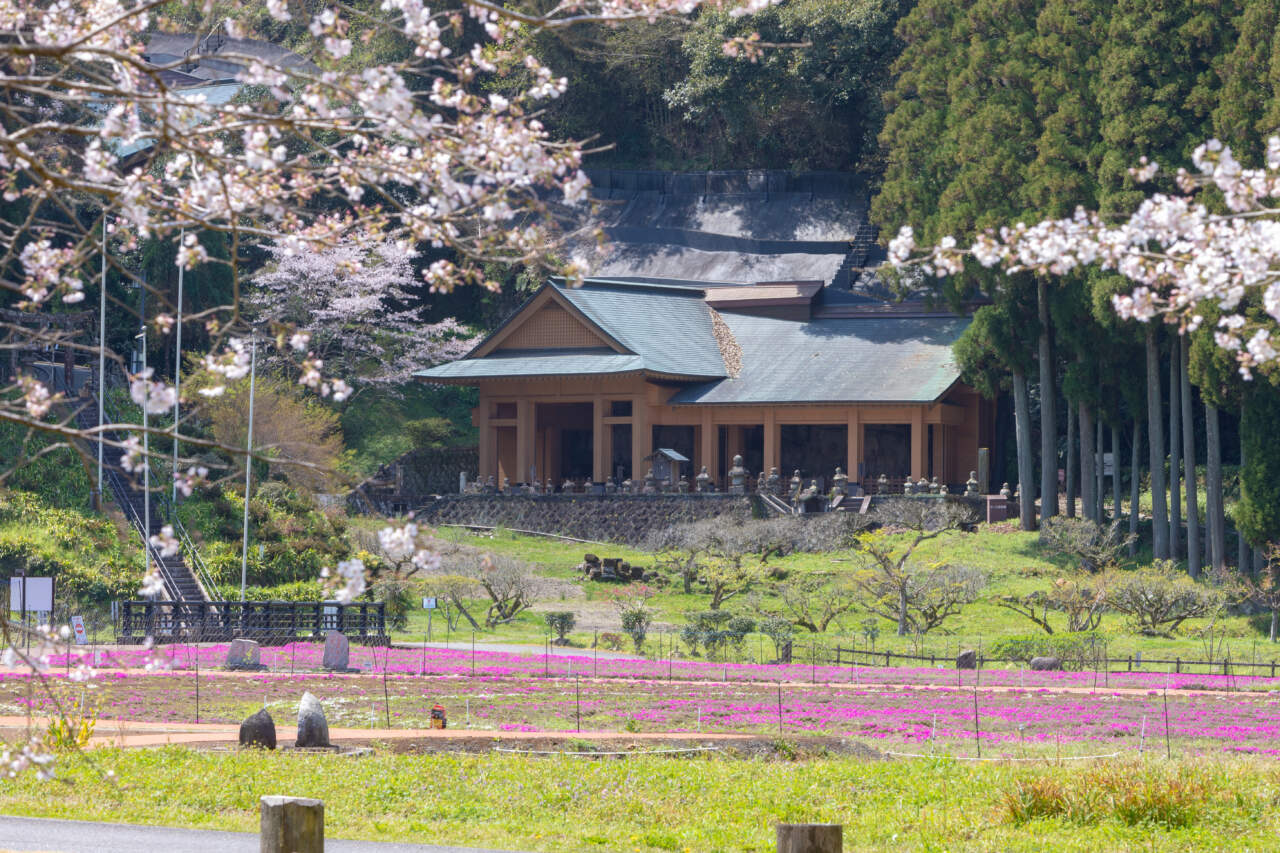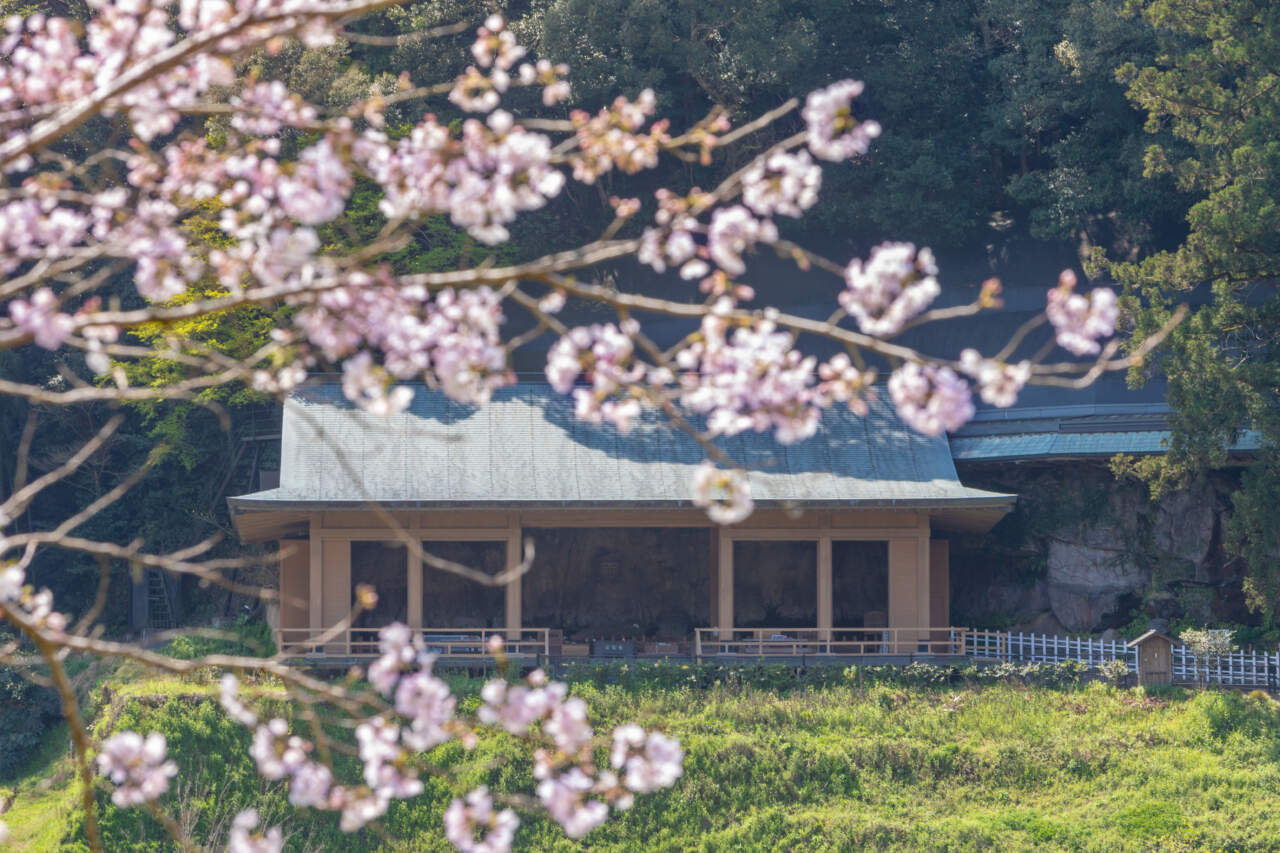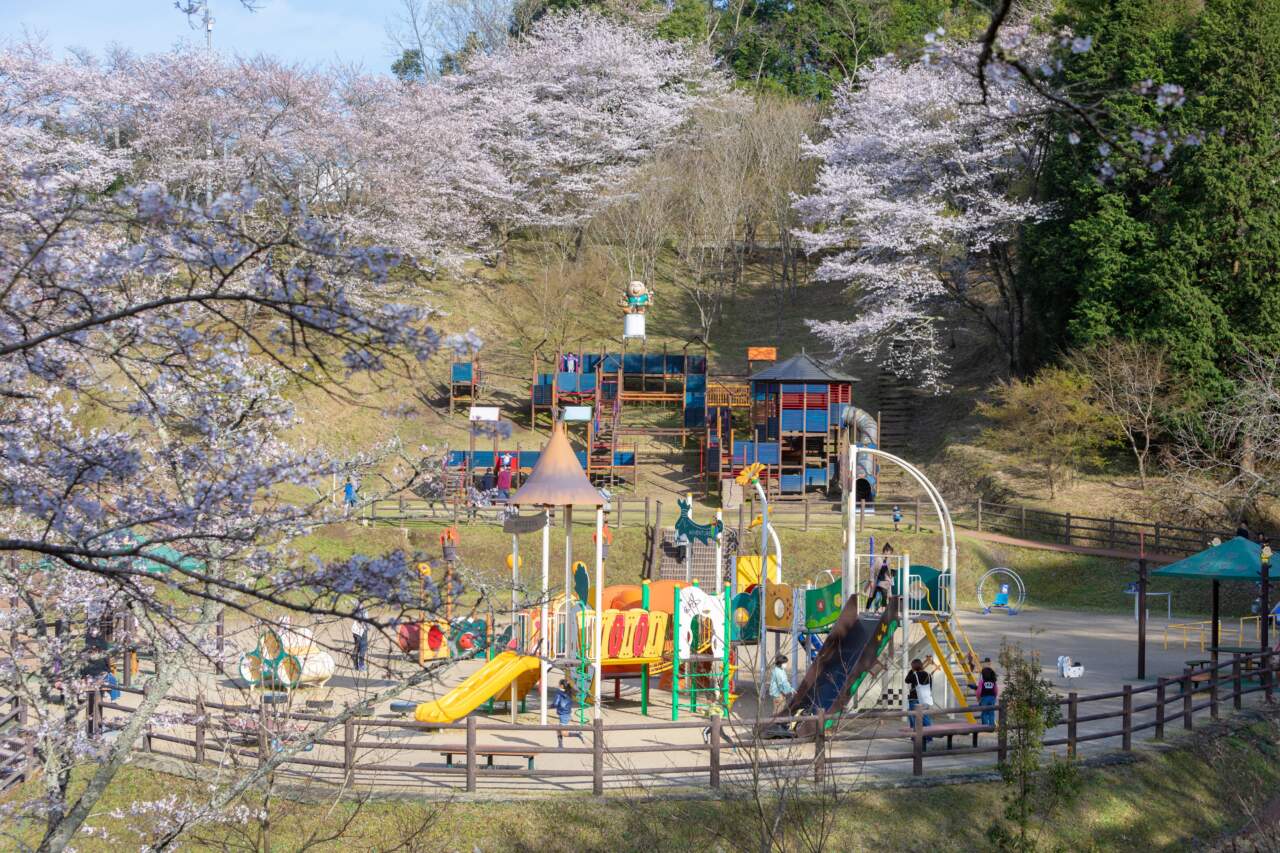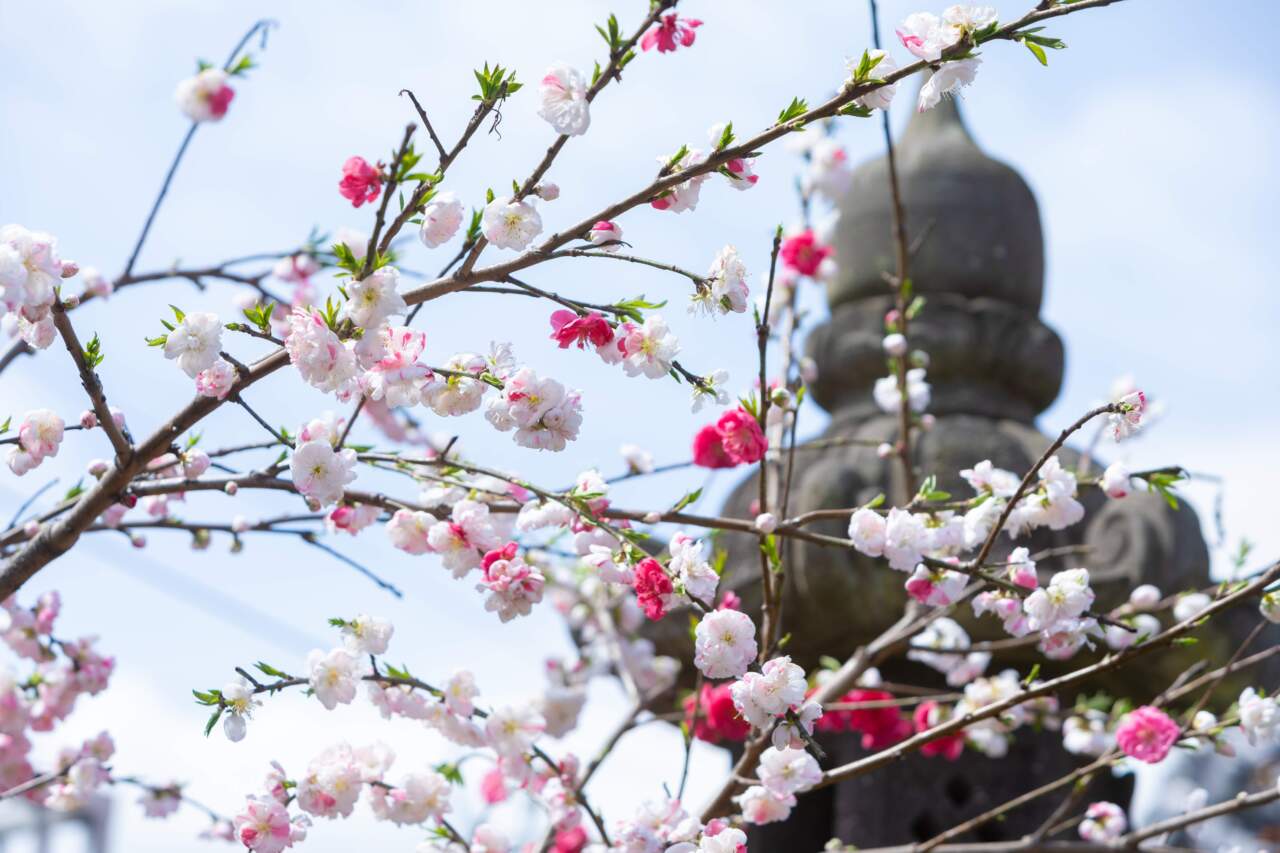 Being so far south on the archipelago, spring comes a little earlier to Usuki. As early as the beginning of February, we start to notice signs of its approach. Along roadsides and around dormant fields, splashes of yellow Nanohana (Field Mustard) brighten the landscape. In our garden, daffodils are the first to bloom.
As the daylight hours lengthen and temperatures warm, I love going for a walk to our garden or up into the nearby hills to forage for the edible new growth which can only be collected at this time of year. Fukinoto (Butterbur shoots) and Taranome (Angelica tree buds) make delicious tempura, with a refreshing bitterness. The young Nanohana is great steamed like its relative, broccoli. And of course, bamboo shoots can be used in a range of dishes, perhaps most fittingly in harumaki (spring rolls).
Likely the most anticipated spring event in Usuki, and indeed the nation, is the appearance of sakura, the famous cherry blossoms. Usually peaking mid to late March in Usuki, the blossoms present a wonderful opportunity to gather with friends and family to enjoy the warming weather. Sitting under the trees and sharing a bento meal at a hanami party is the best way to enjoy the spectacle.
Some of the best places in Usuki to hold your hanami party are the Usuki castle ruins and Kichommu Land in Notsu with around 800 and 2,000 trees respectively. (link) In the absence of Covid-19, an official cherry blossom festival is held in the grounds of Usuki castle ruins from late March to early April. Here, food vendors set up stalls and the trees are illuminated at night. At Kichommu Land, the annual Kichommu San Festival is normally held in April, as the sakura season comes to a close. The event always draws a crowd to enjoy live performances, food and drink and local craft stalls.
夏 Summer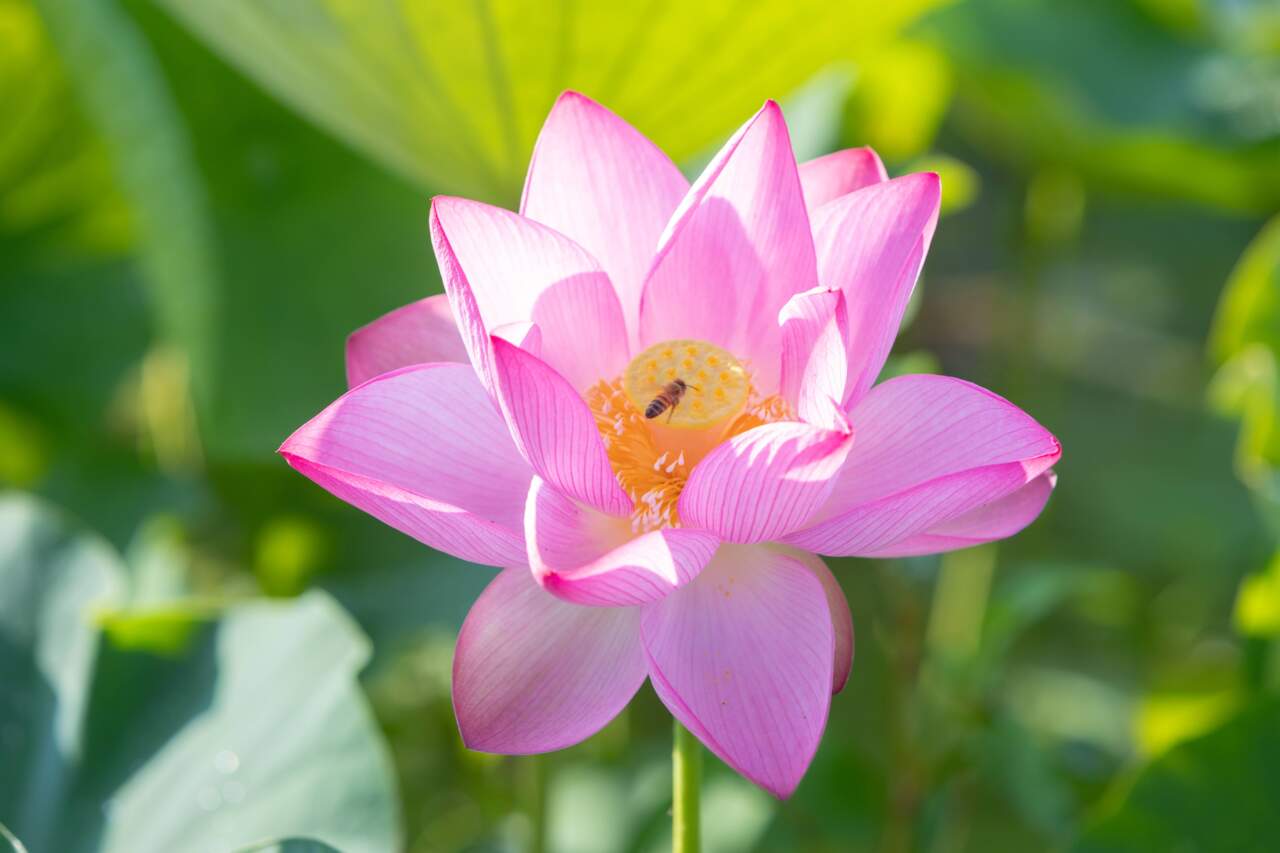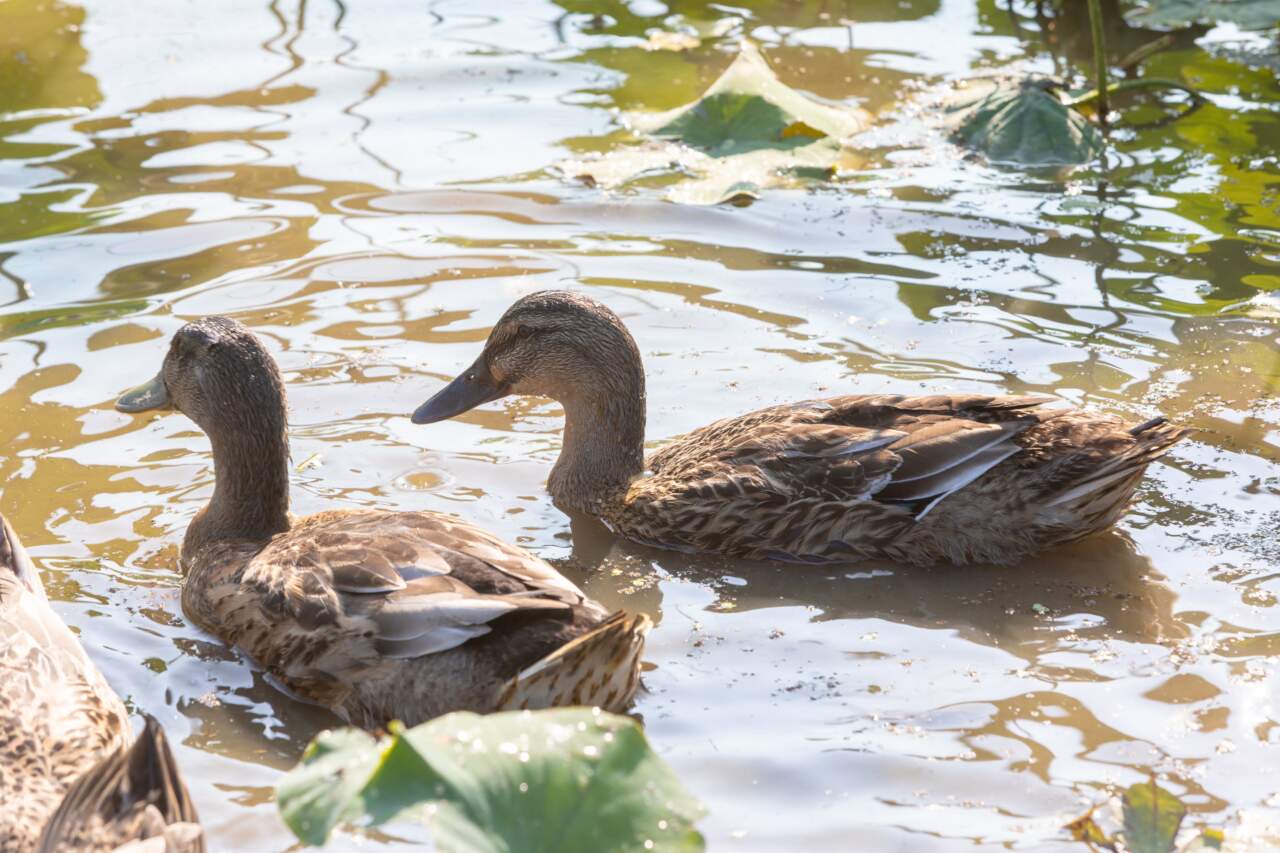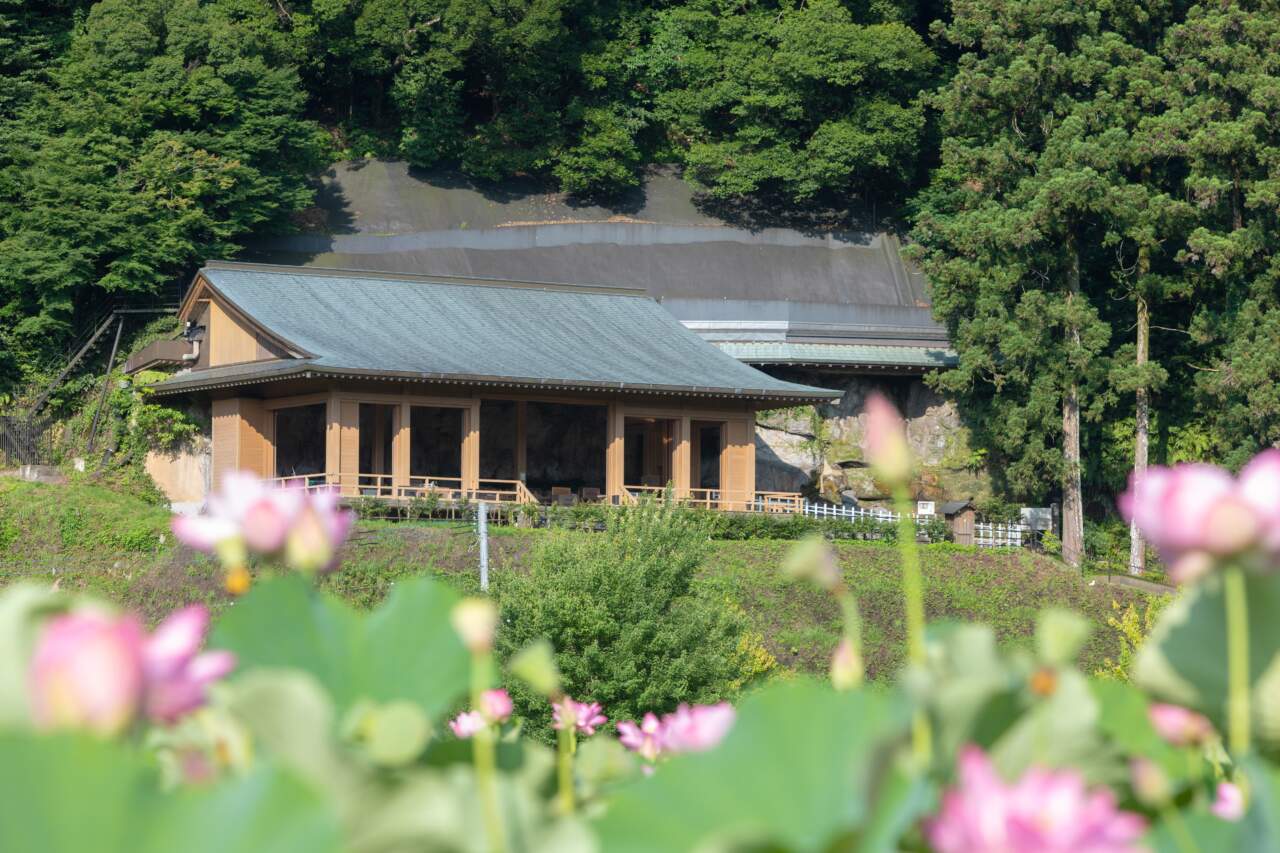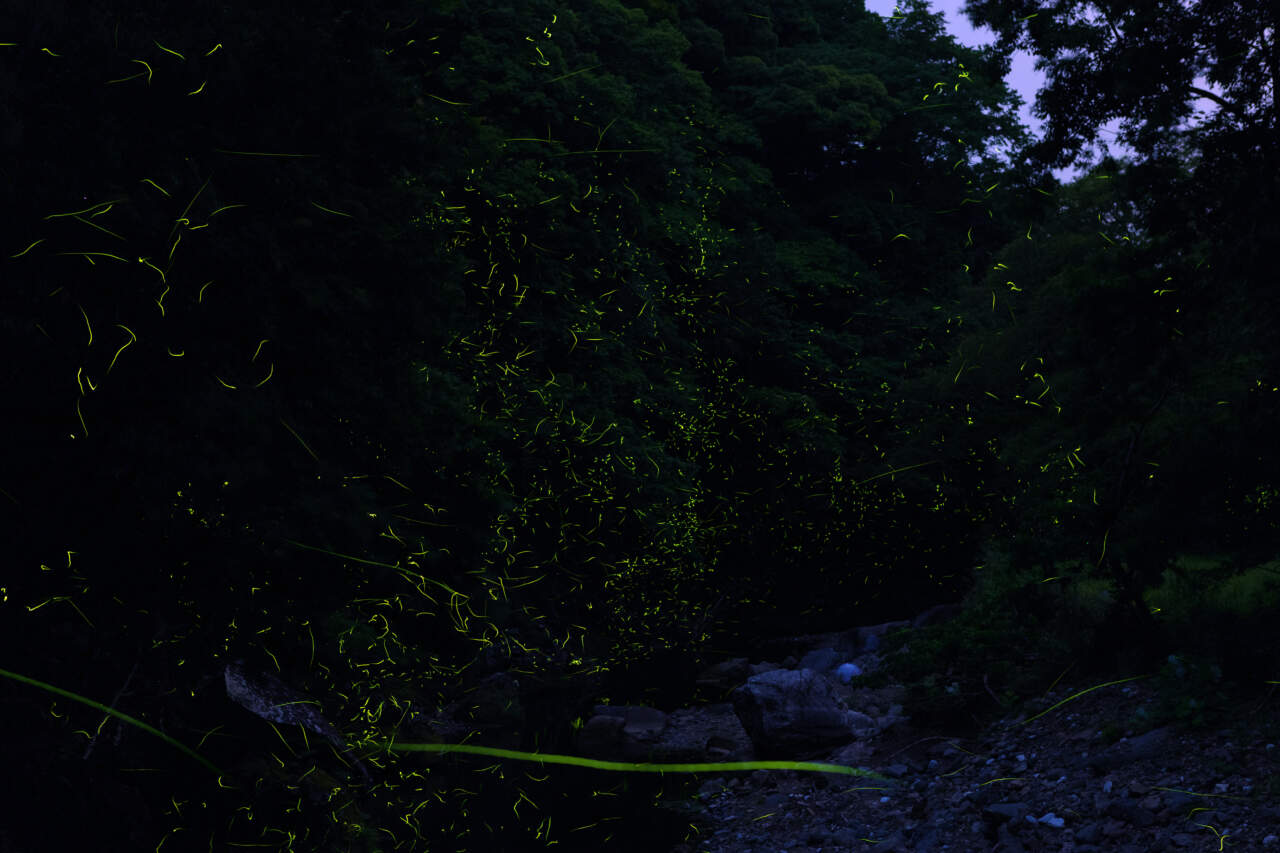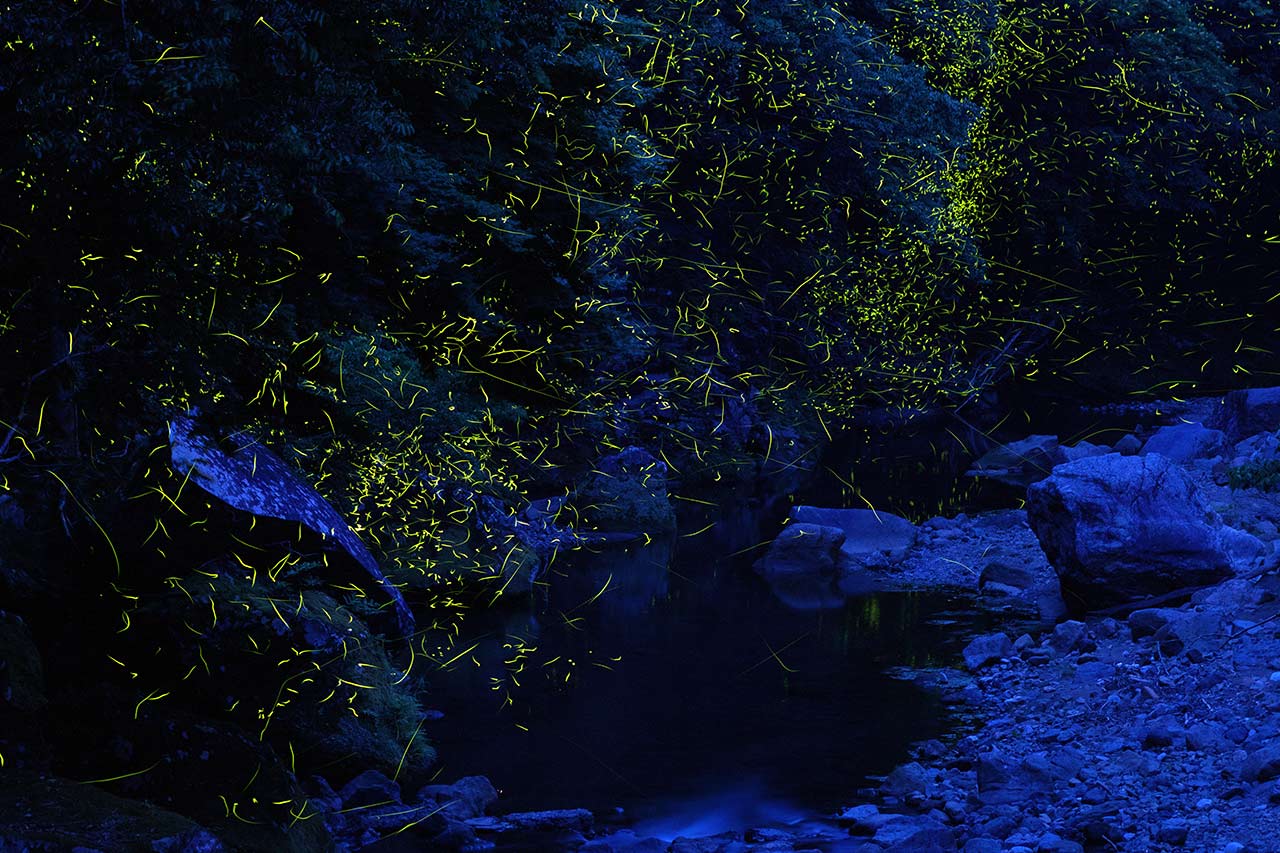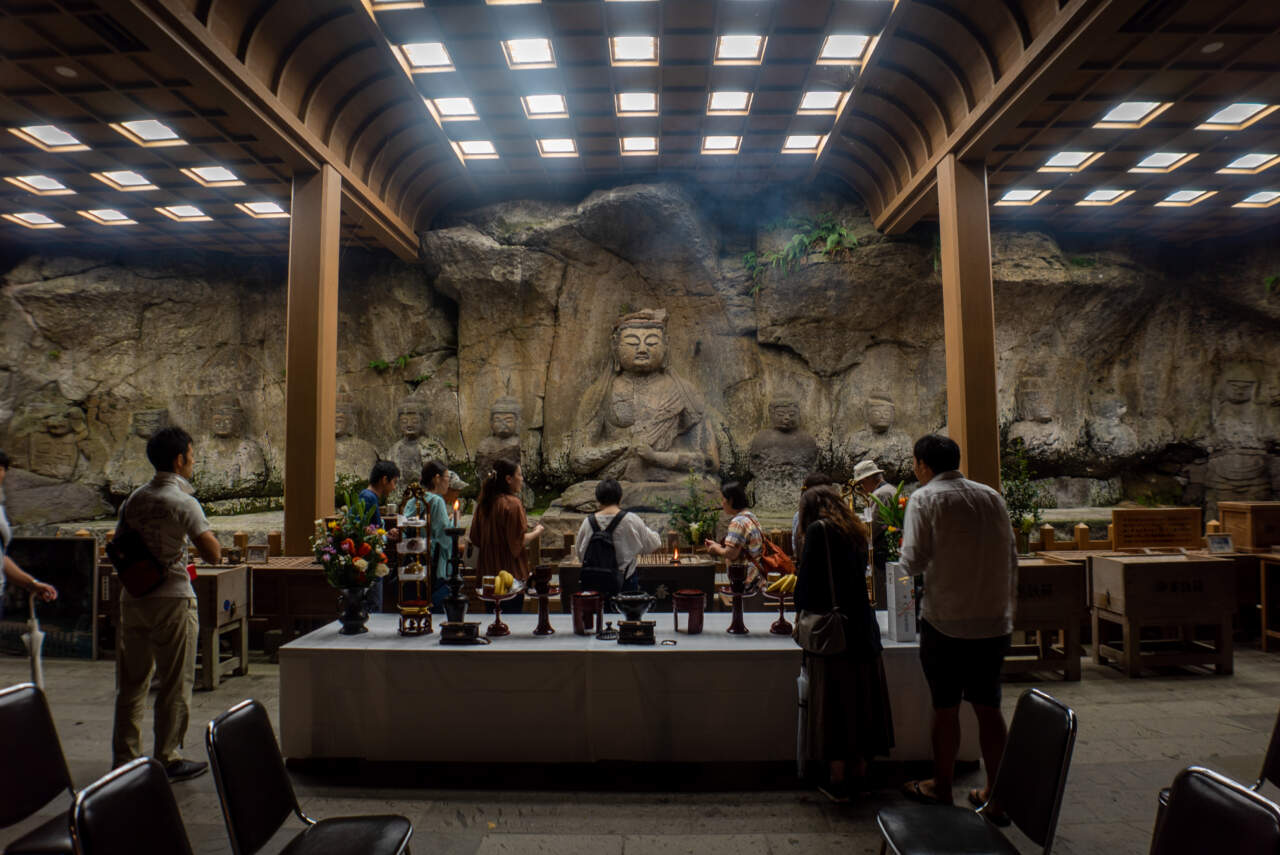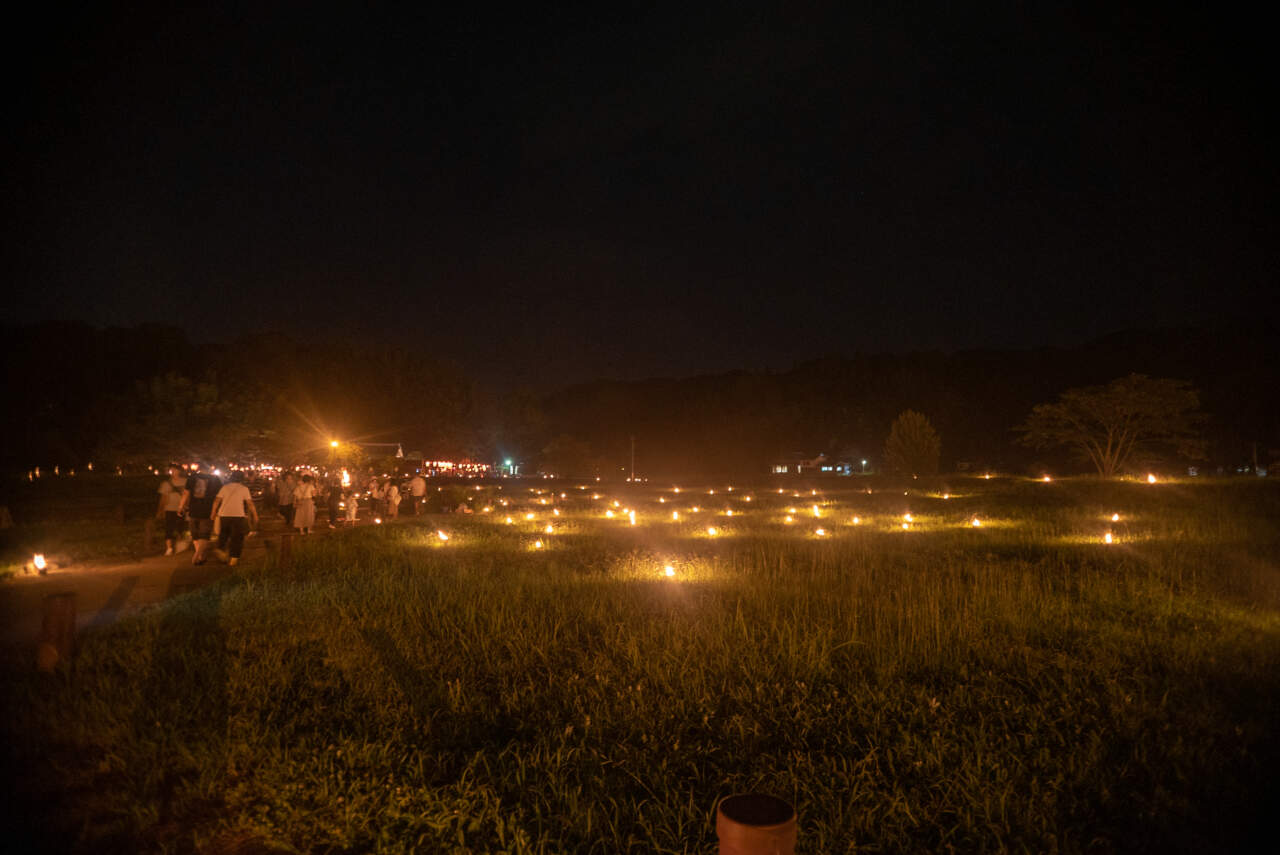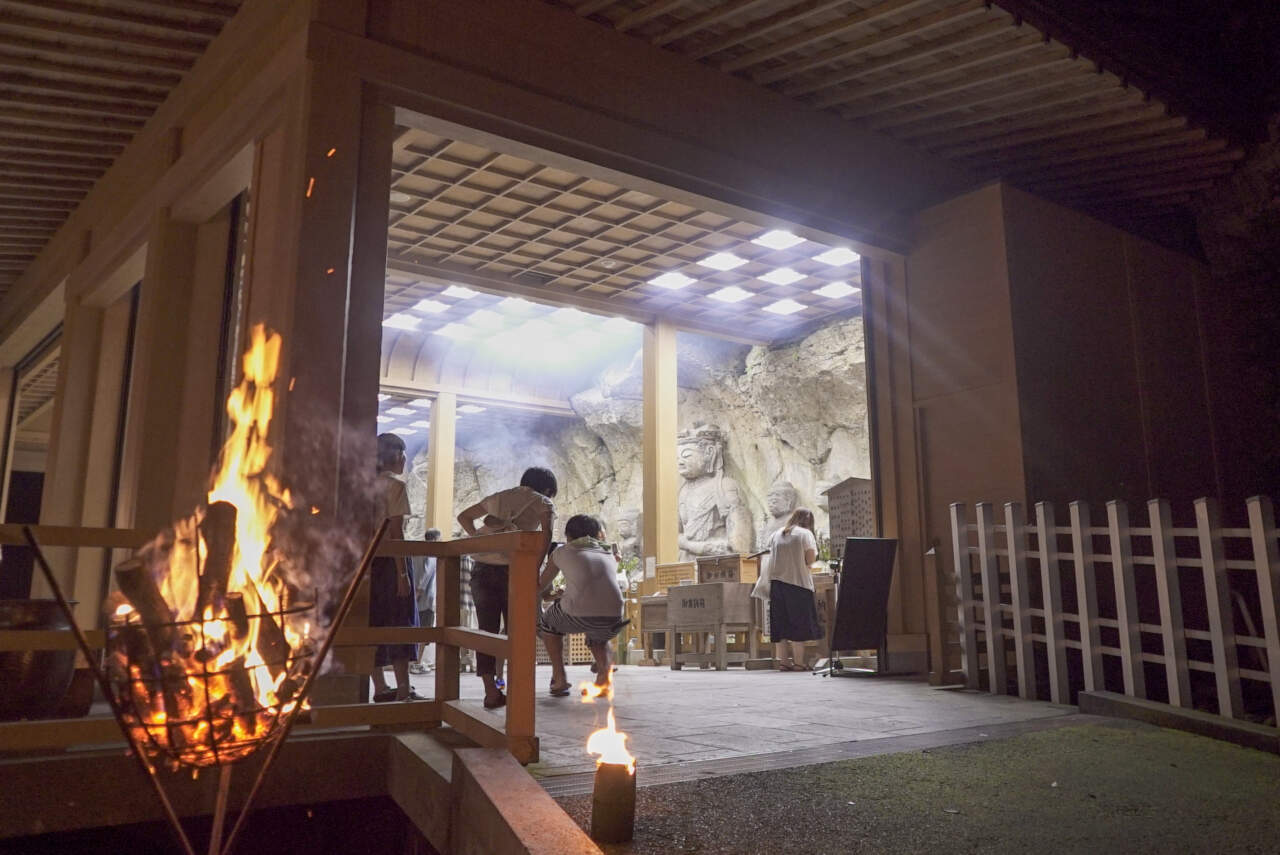 Assuming I have laid the groundwork in springtime, summer brings a bountiful supply of delicious vegetables from our garden. Juicy sweetcorn, capsicums, tomatoes and countless others fill our plates and delight our tastebuds. Since I usually harvest more than we can eat alone, it's great to take a box of fresh produce to friends. Even better is to have them over for a BBQ, cooking over charcoal and enjoying some cold drinks. As the long summer day turns to dusk, it's time to bring out the firework and it's not just the kids who enjoy them.
In mid-July, the Usuki Gion Matsuri is a must-see event. This Shinto festival's main event for spectators is the lively procession of Omikoshi, portable shrines, which wind through the city from one shrine to another on a Sunday and then back the following Saturday. Three omikoshi, the lightest being about 350 kg are carried, and rocked from side to side by teams of bearers in traditional outfits. I was honored to be able to join one of these teams and take part in the procession. (I could hardly walk for a few days after!) (link)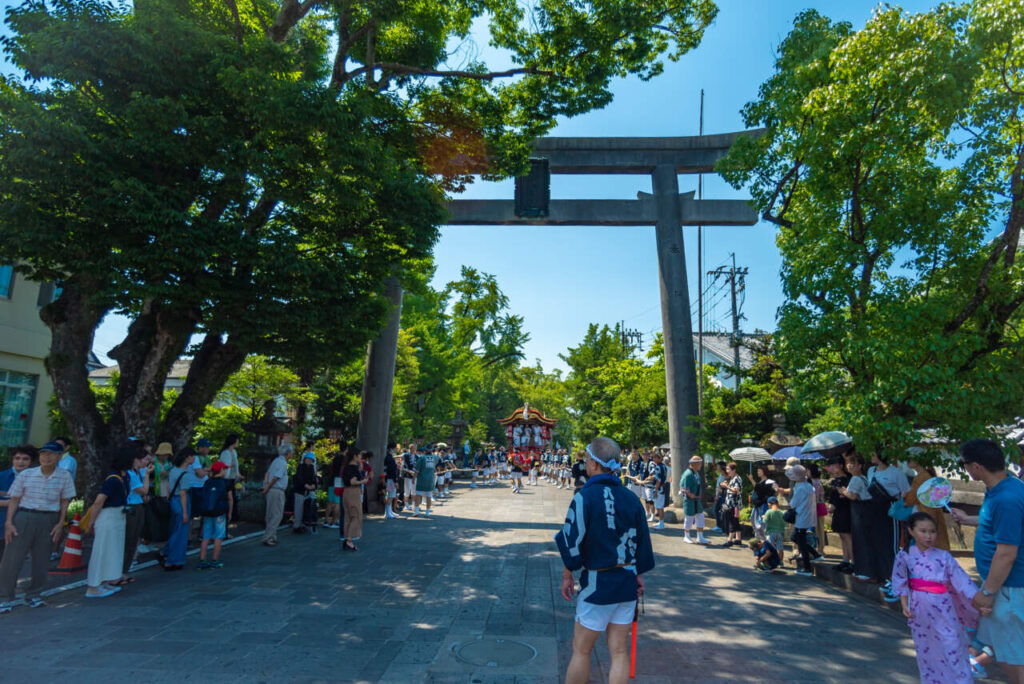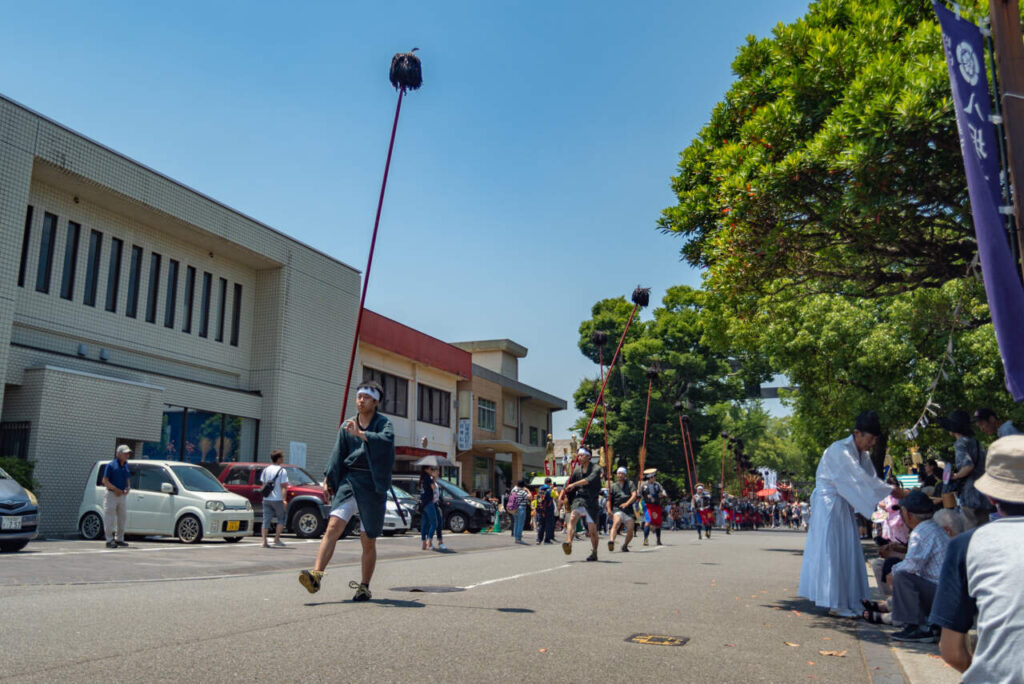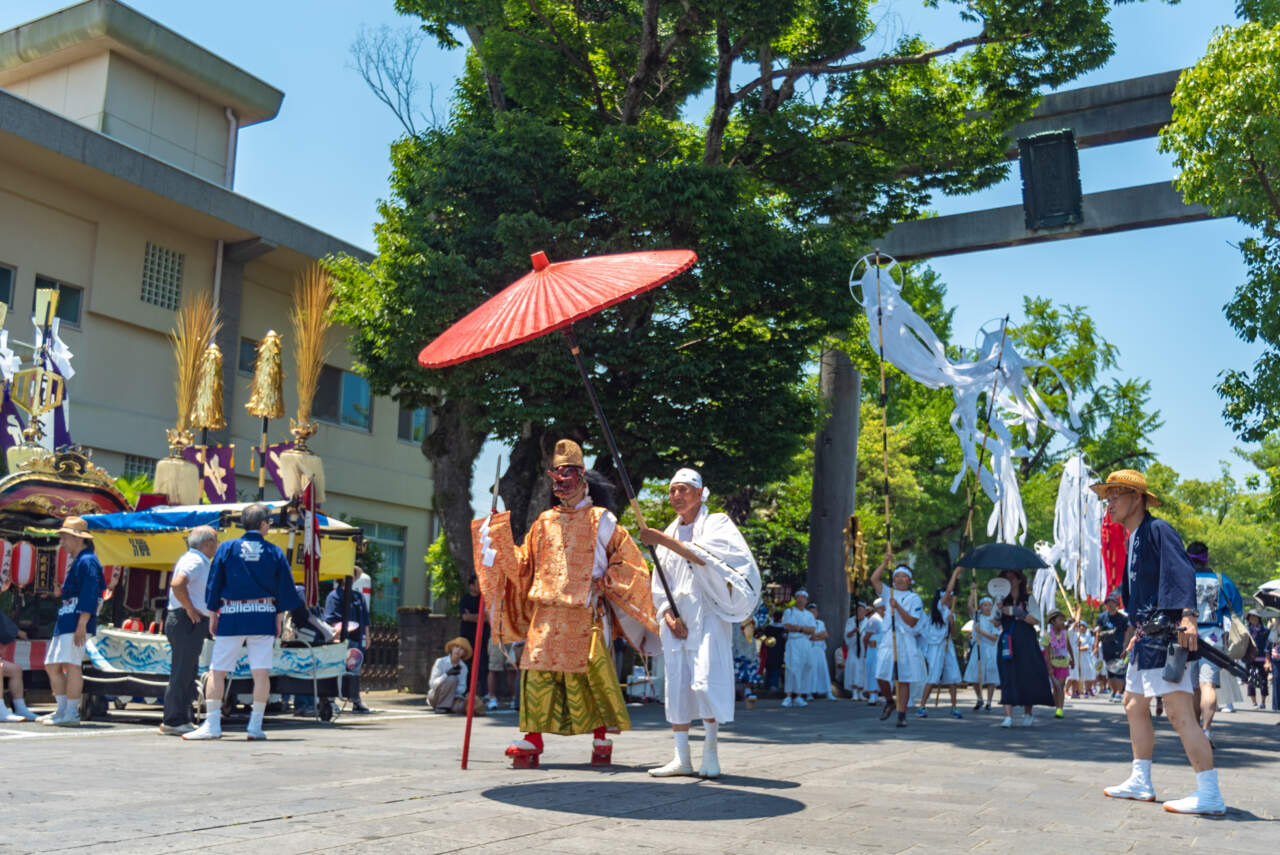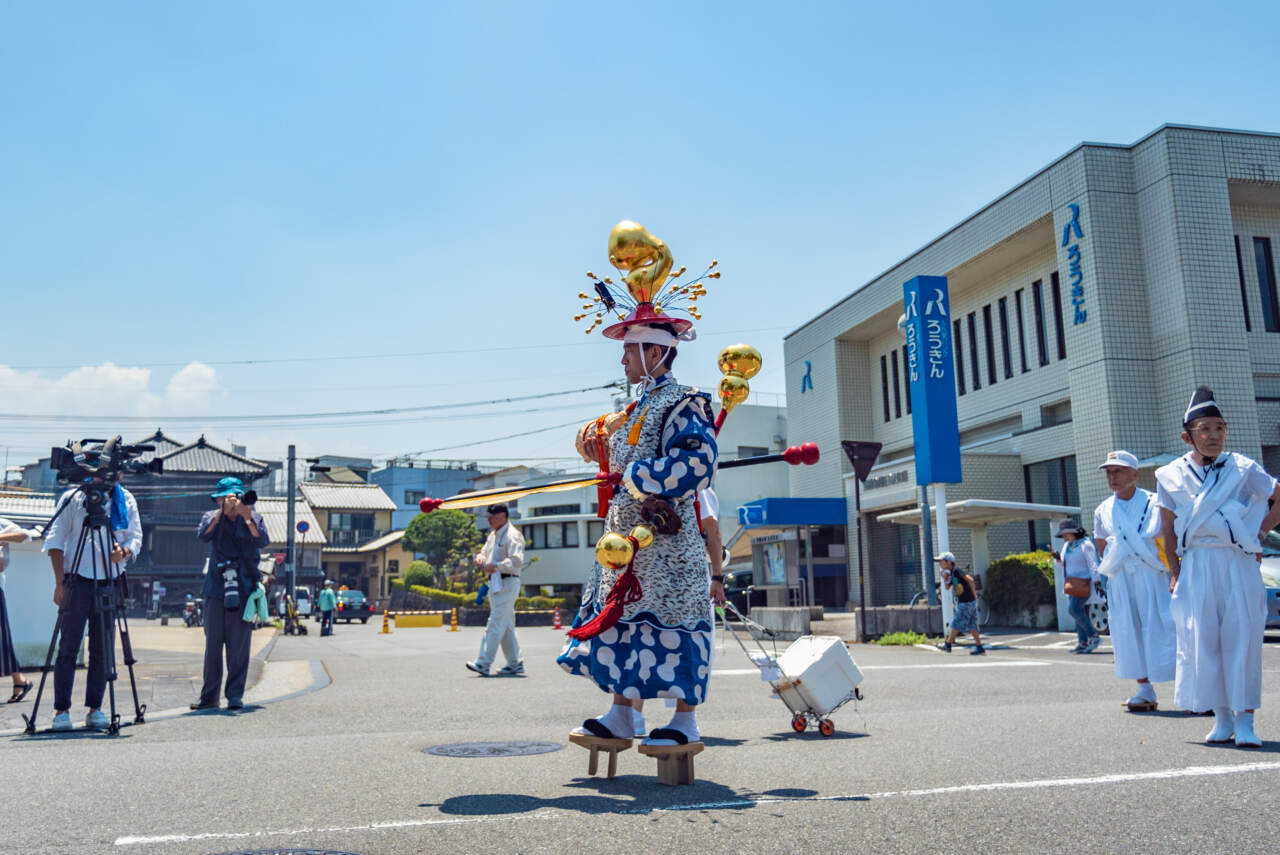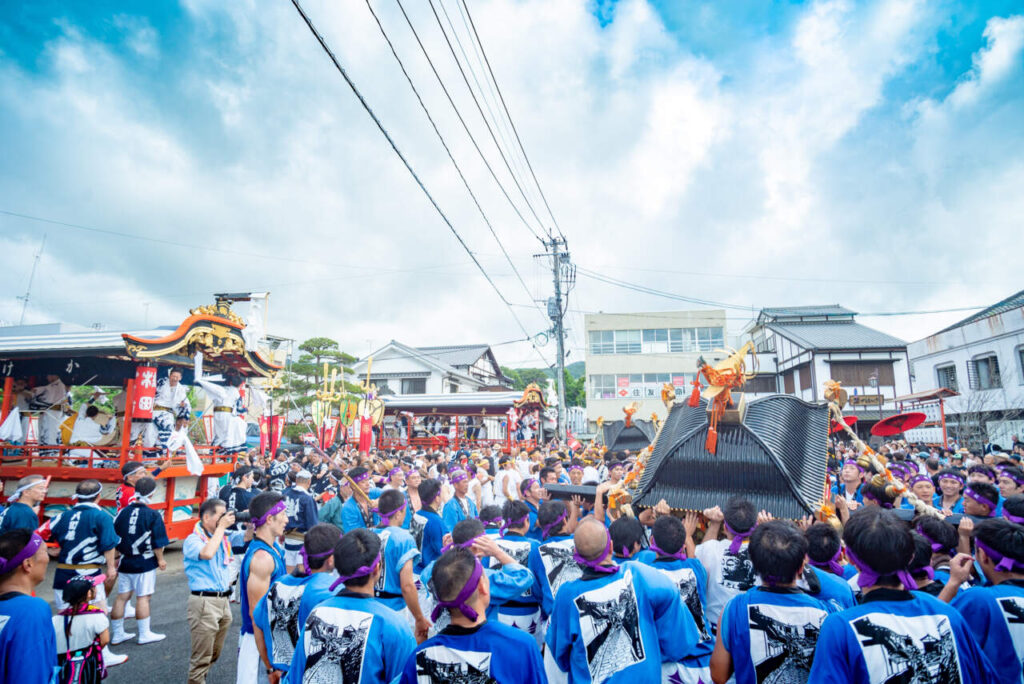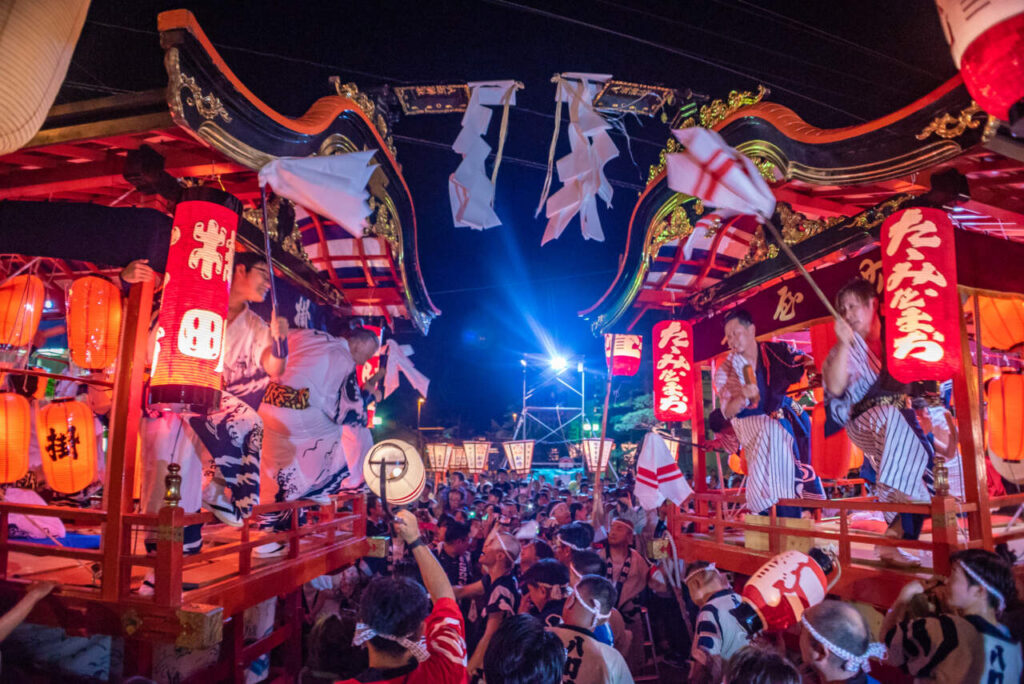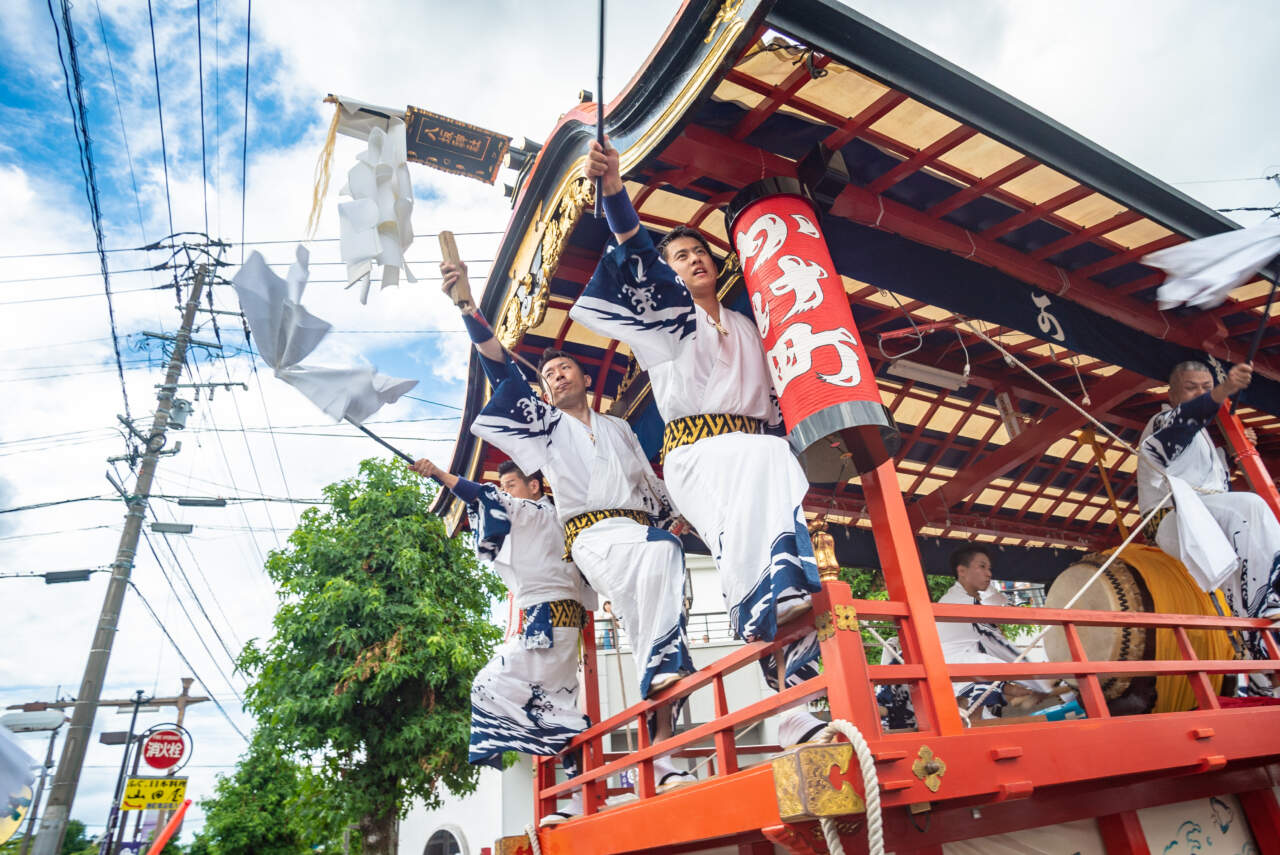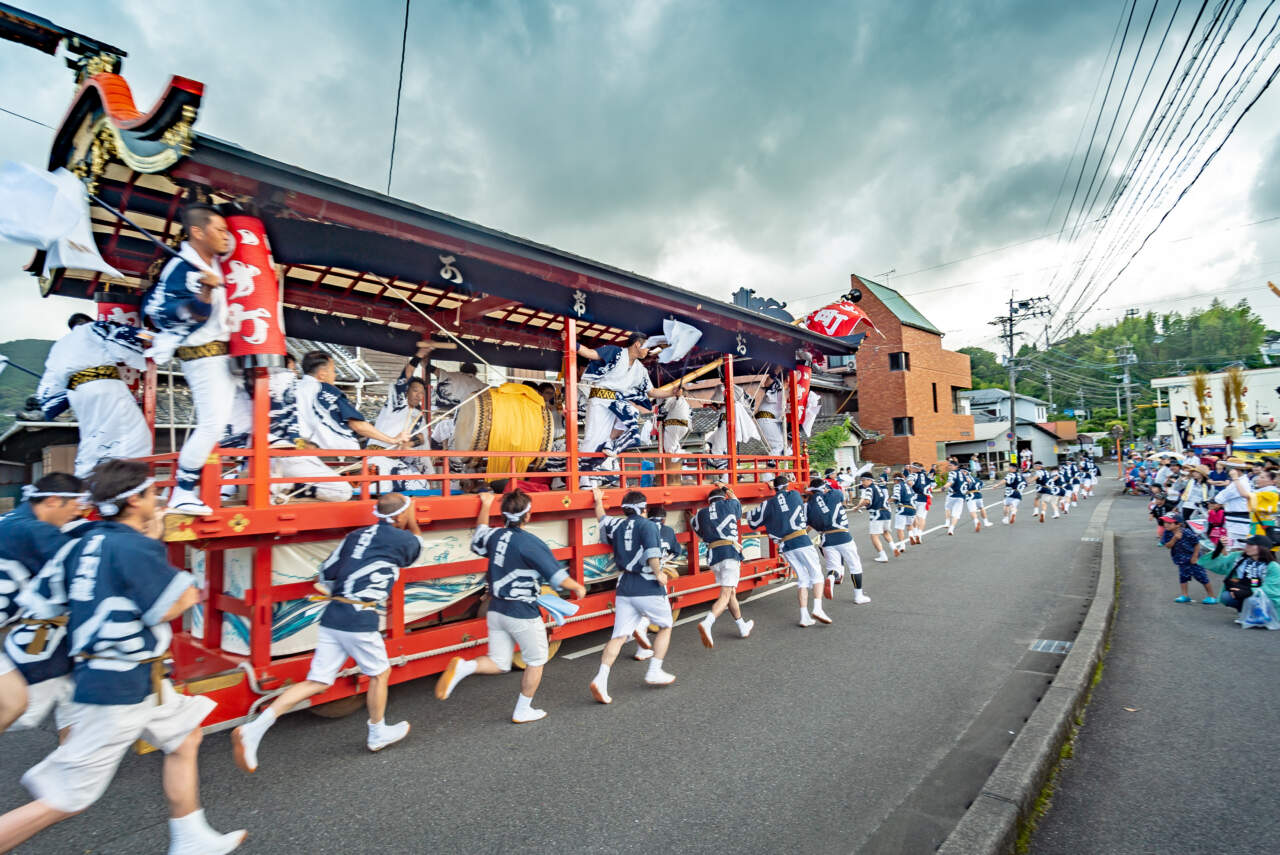 If you are after something more tranquil, the lotus ponds in the grounds of the Usuki Stone Buddhas put on a vibrant display from mid-July and into August. With their symbolic importance in Buddhism, this presents a chance for a special, double viewing of both the famous carvings and the lotus flowers.
If you find the heat is getting to you, I have a couple of suggestions to cool off which I personally find much more attractive than turning on the air-conditioner. First off, you could go and check out the Furen limestone cave in Notsu. The 500m tunnel is wonderfully cool throughout the summer months and the stalactite and stalagmite formations have been described by geologists as the finest of their kind in Japan. (link)
Another option is to go for a swim. During the long, summer school holidays, it is often that I will take the dog and the kids across the road to our local river. There are scores of such beautiful, quiet spots for a dip, just ask the locals wherever you are staying. If you prefer the beach, Kuroshima island is my favorite spot. A short boat-ride will transport you to a tropical island with a stunning strip of sandy beach. The island is also home to citrus groves and is famous for being the place where William Adams and his Dutch crew came ashore when they arrived in Japan over 400 years ago. (link)
秋 Autumn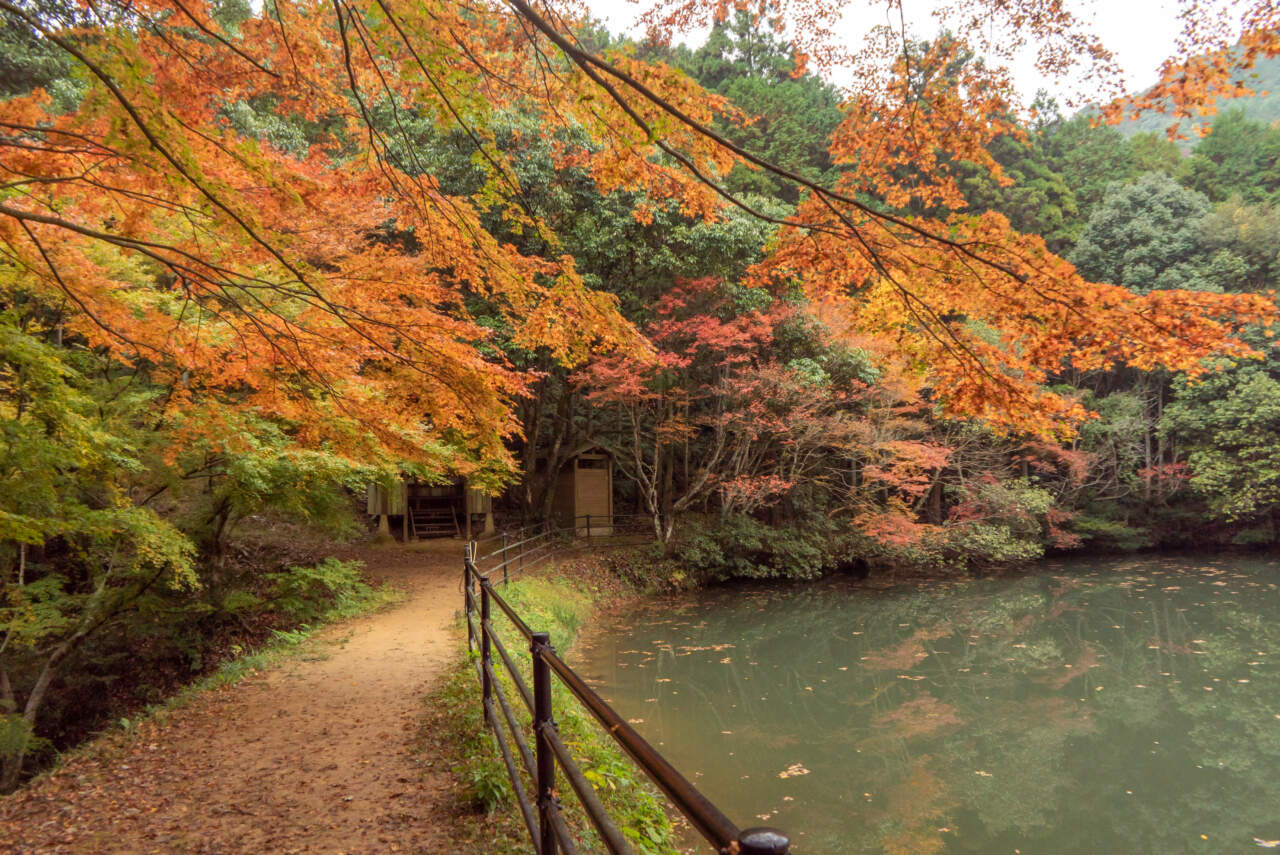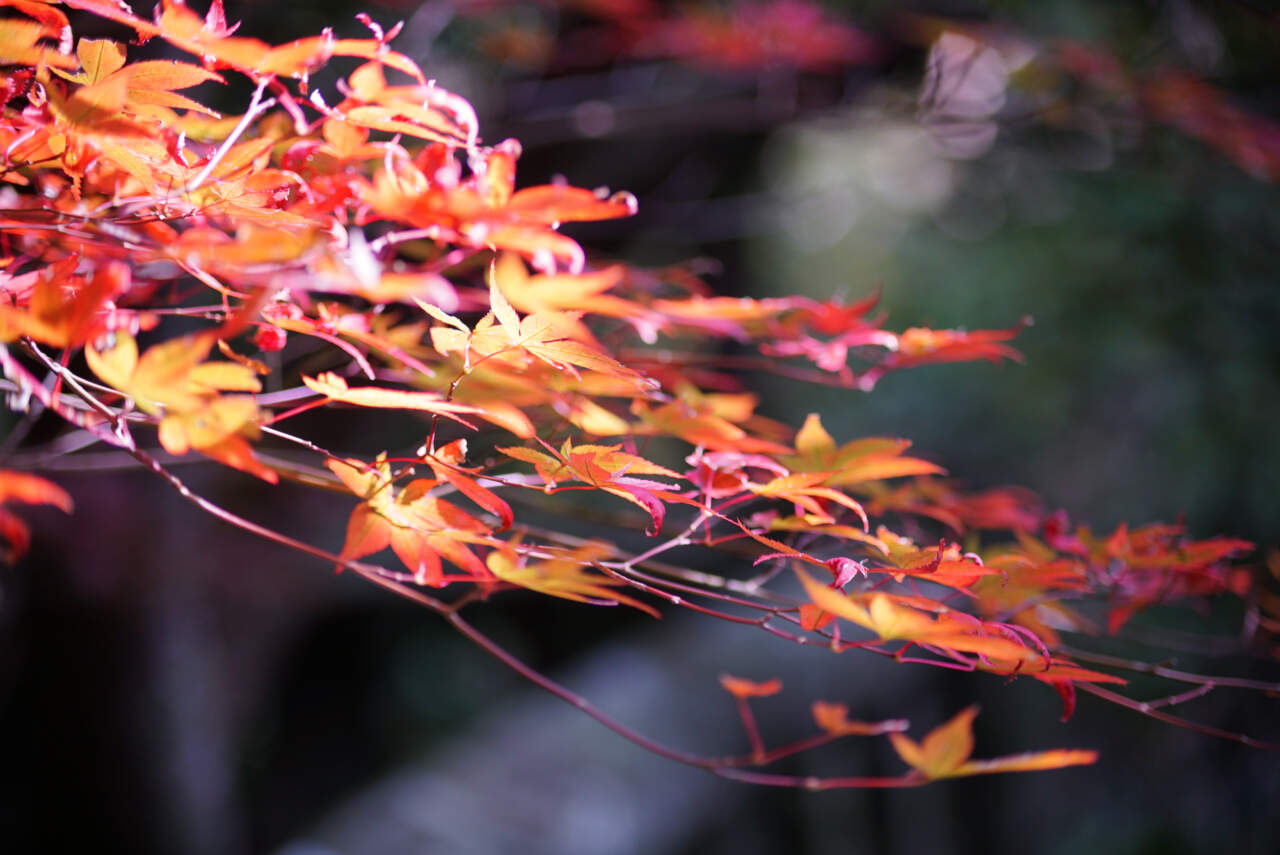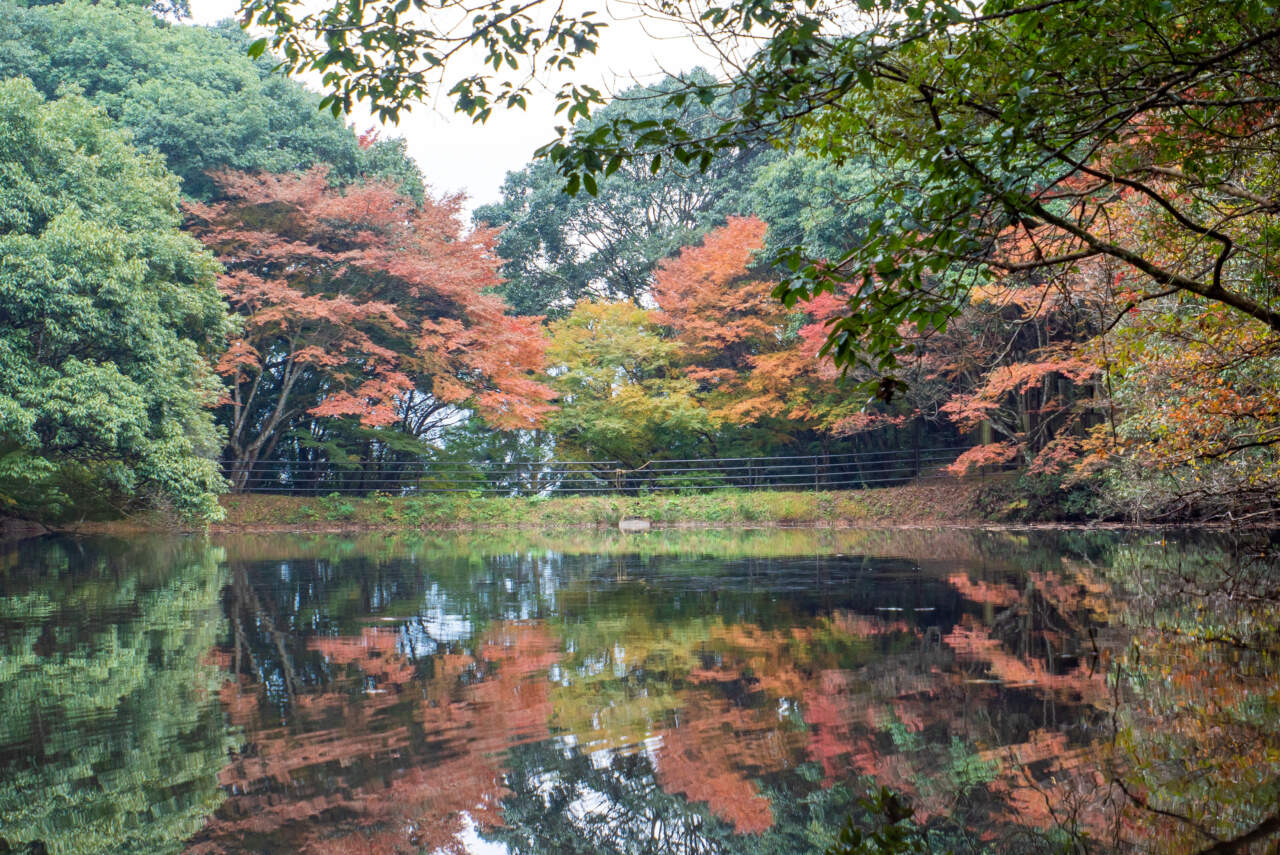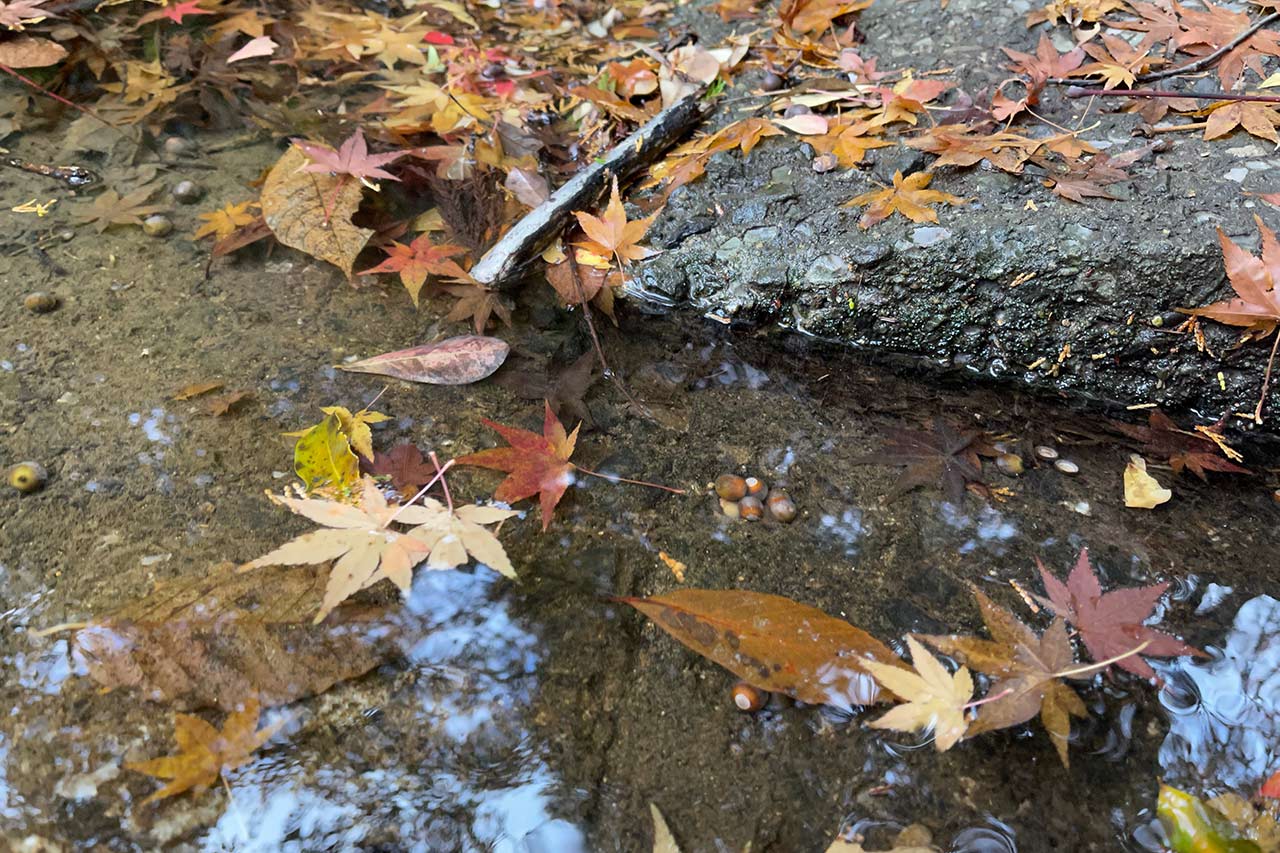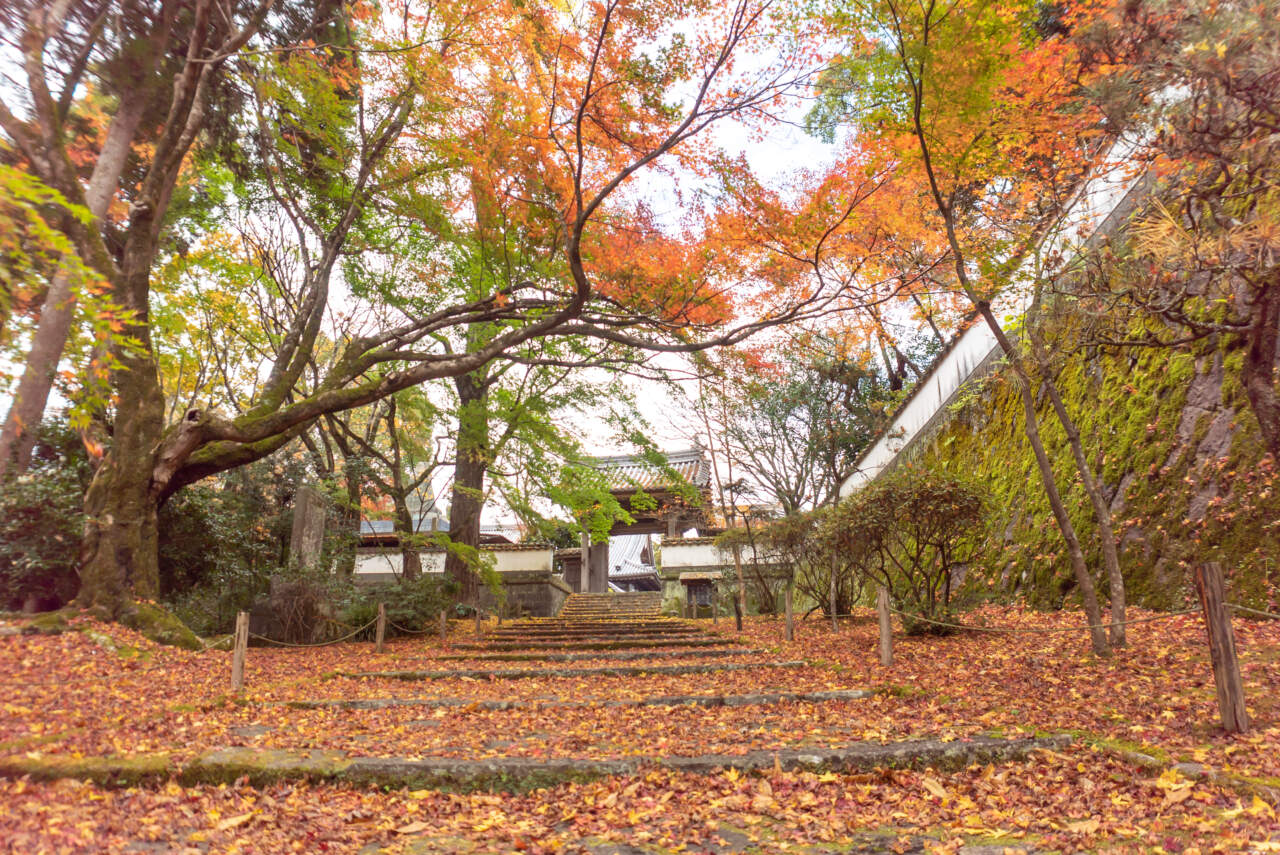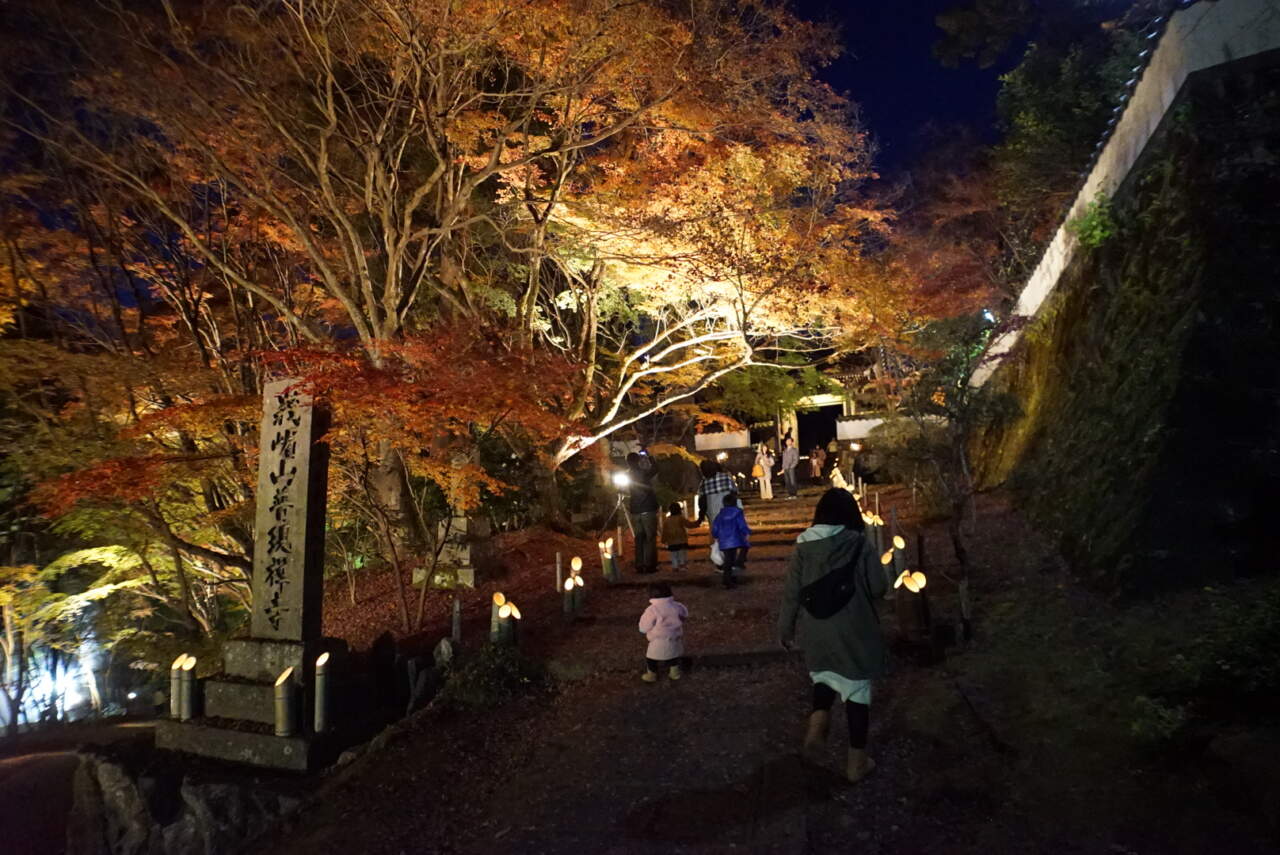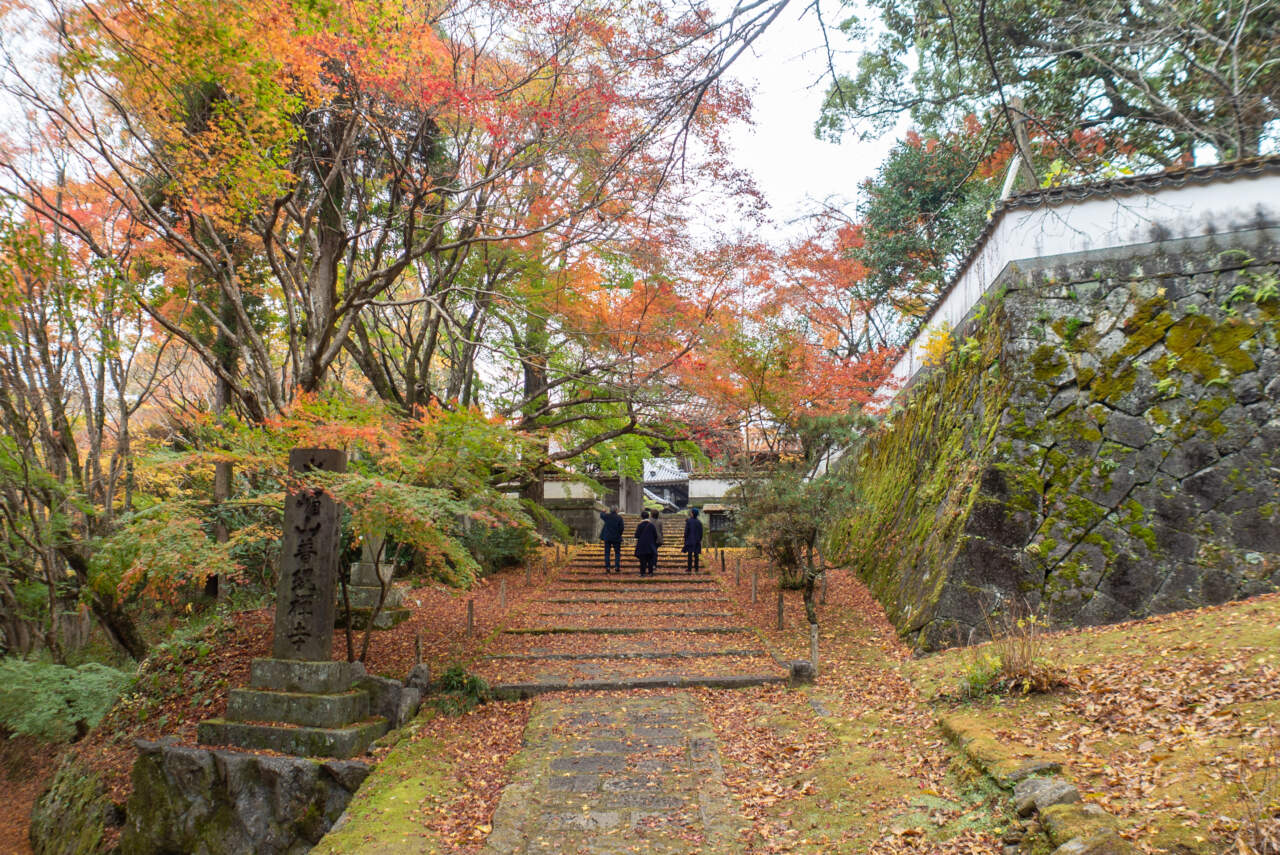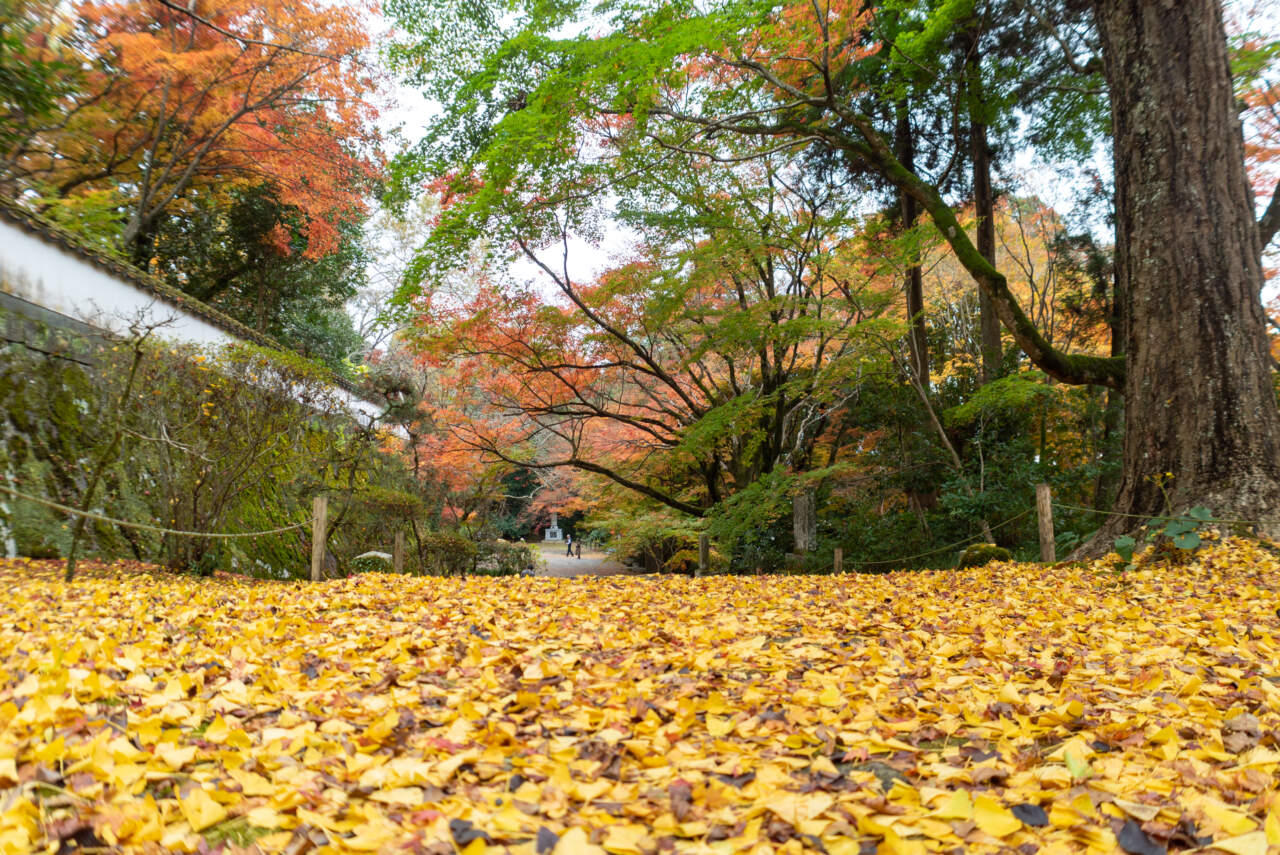 One of the first, simple joys of Autumn for me is when the evenings cool enough to be able to pull on a sweater again. It's time to harvest our pumpkins and make my pumpkin soup, one of the kids' favorites. Autumn at our place is also the time for an abundance of persimmons. Growing up, I had only ever eaten them soft and mushy and I never really enjoyed them. When I first came to Japan, my wife's father picked some from his tree, peeled and served them crispy like an apple. This was a revelation to me and they became one of my favorite fruits.
Another autumnal phenomenon, which I think almost rivals the cherry blossoms of spring, is kōyō (lit. crimson leaves). People will go for a walk in the hills or to a well-known location to admire the dazzling yellows of the ginko and deep reds and oranges of the maple.
Two favorite spots of Usuki locals are Hakubakei, just west of Usuki city and Fugenji temple in Notsu. Hakubakei is the site of a Shinto shrine and the path leading up to it is lined with hundreds of Japanese maples, said to have been planted by two brothers in the 1800s. Fugenji meanwhile, is a temple of the Rinzai school of Zen Buddhism. The temple set amongst the autumn colors makes this another picturesque location to enjoy the seasonal changes. For something different, they also illuminate the trees in the evenings giving a different, somewhat otherworldly, viewing experience. (link)
The big festival here during Autumn is the Usuki Takeyoi Matsuri (bamboo lantern festival). Held on the evenings of the first weekend in November, the streets of the old castle town glow in the soft candle-light of hundreds of carved bamboo lanterns. I have had the great privilege of contributing some carvings for the festival and the variety of designs and effects is really worth checking out. In the midst of this fairytale cityscape, a parade takes place. The parade presents the beautiful Princess Hanya and her family in a retelling of what you might call a local fairytale. (link)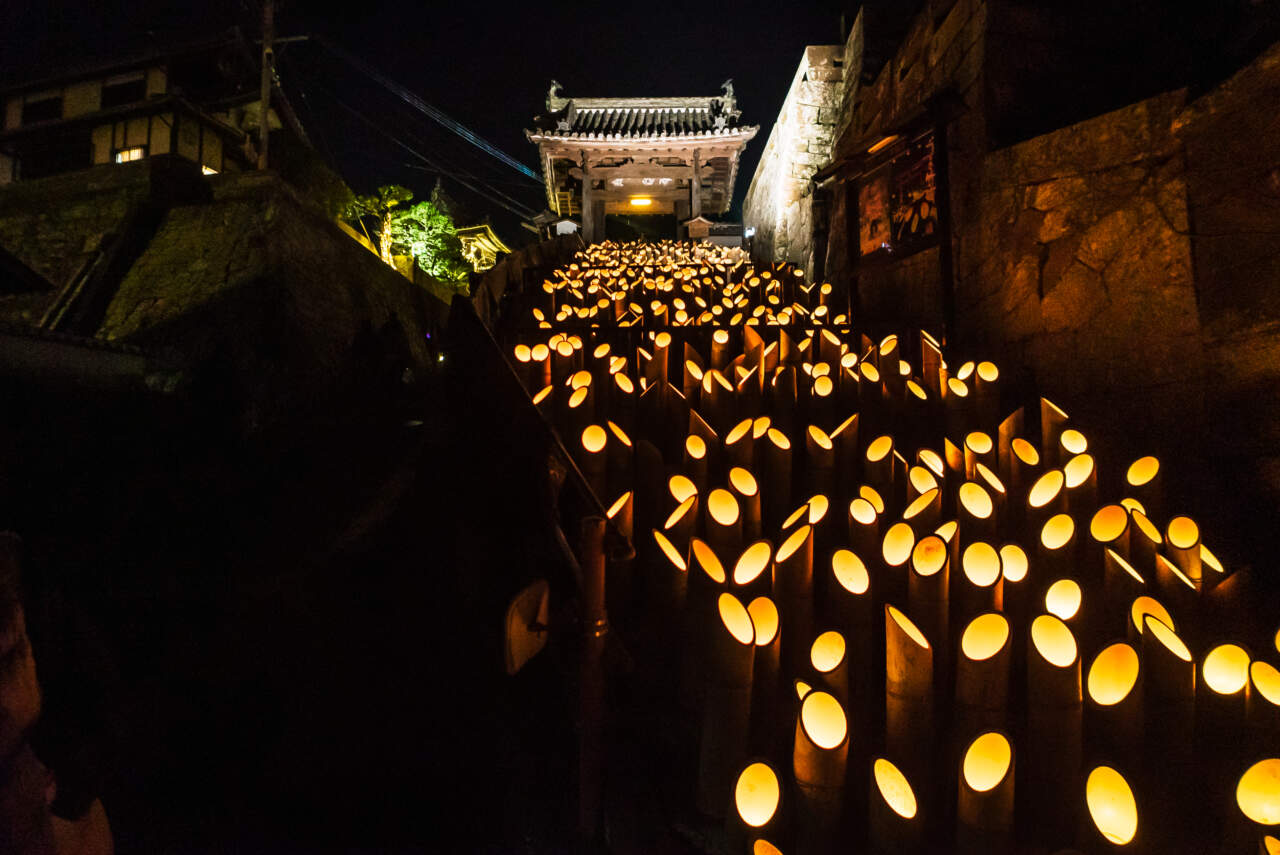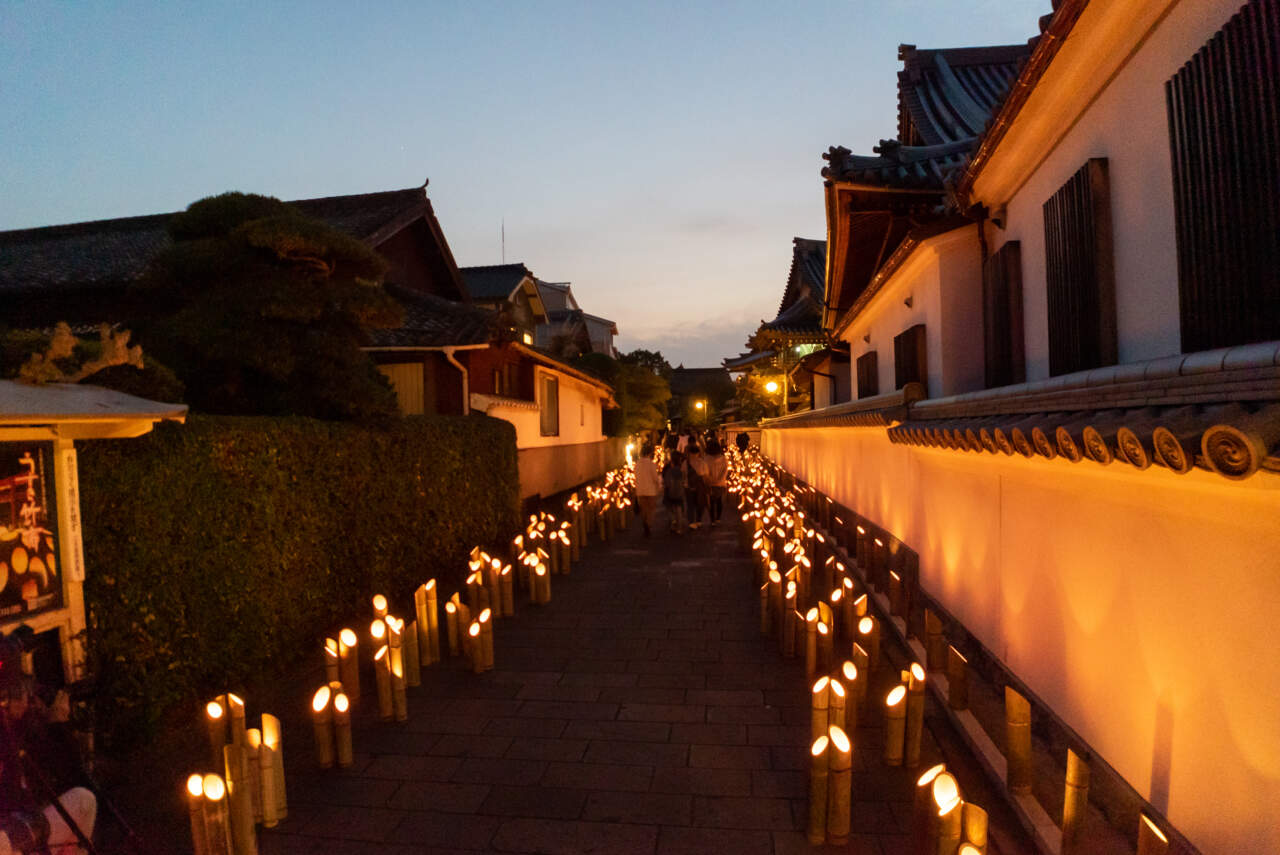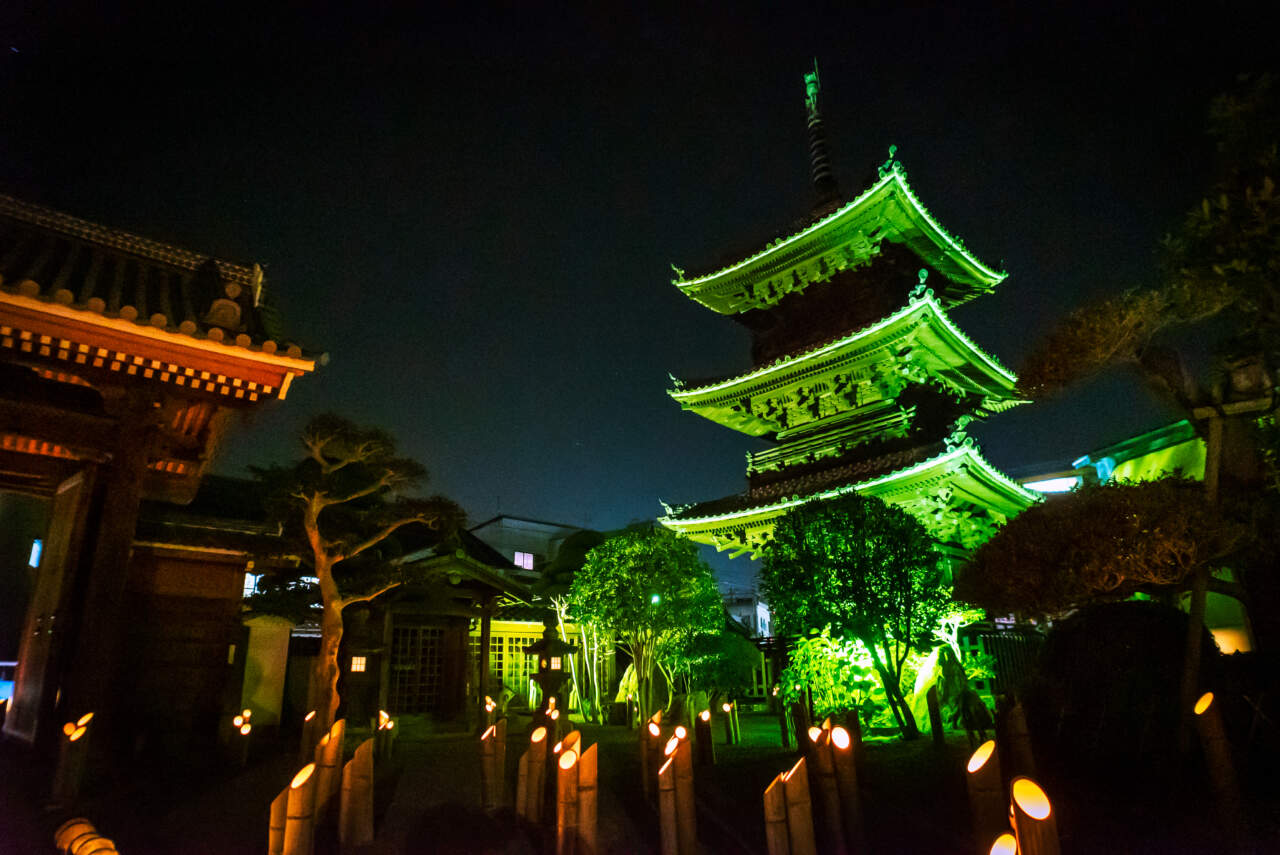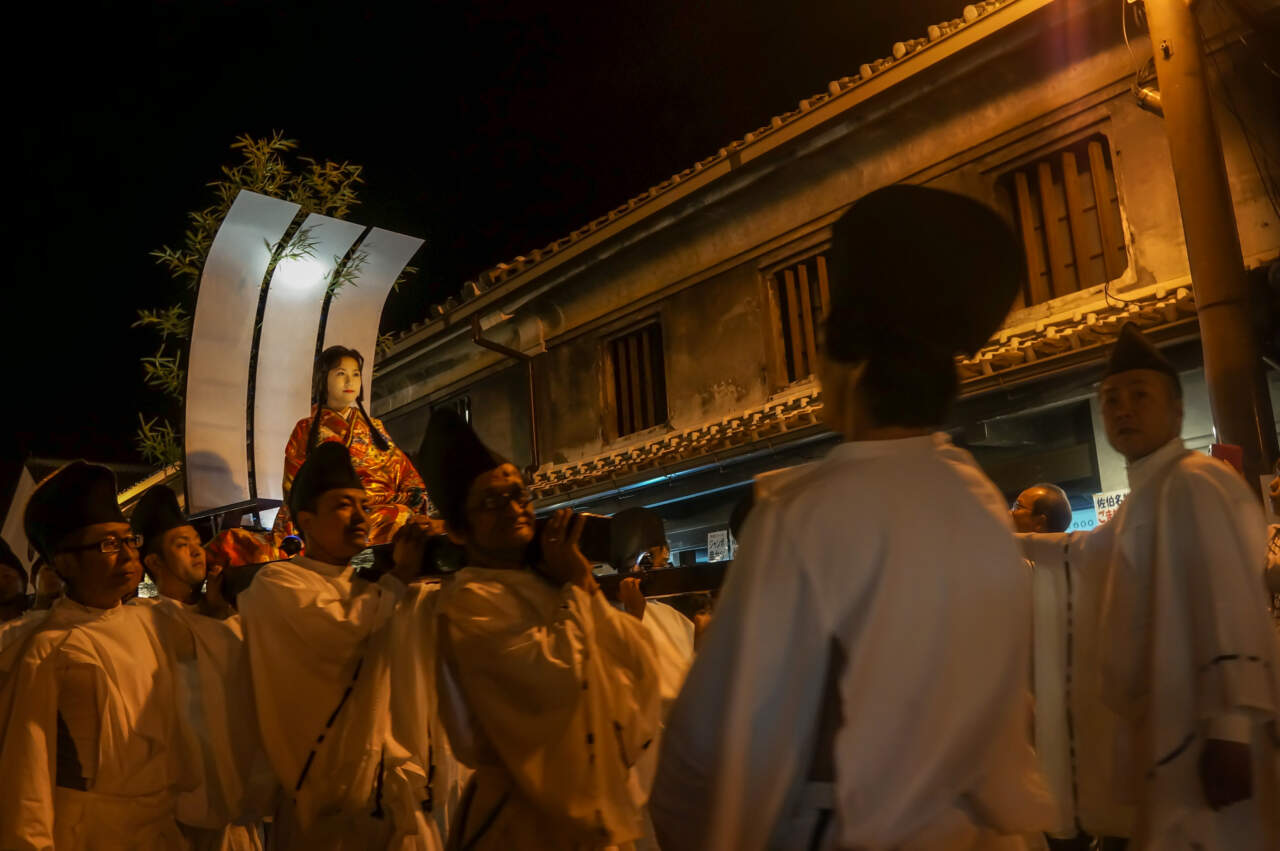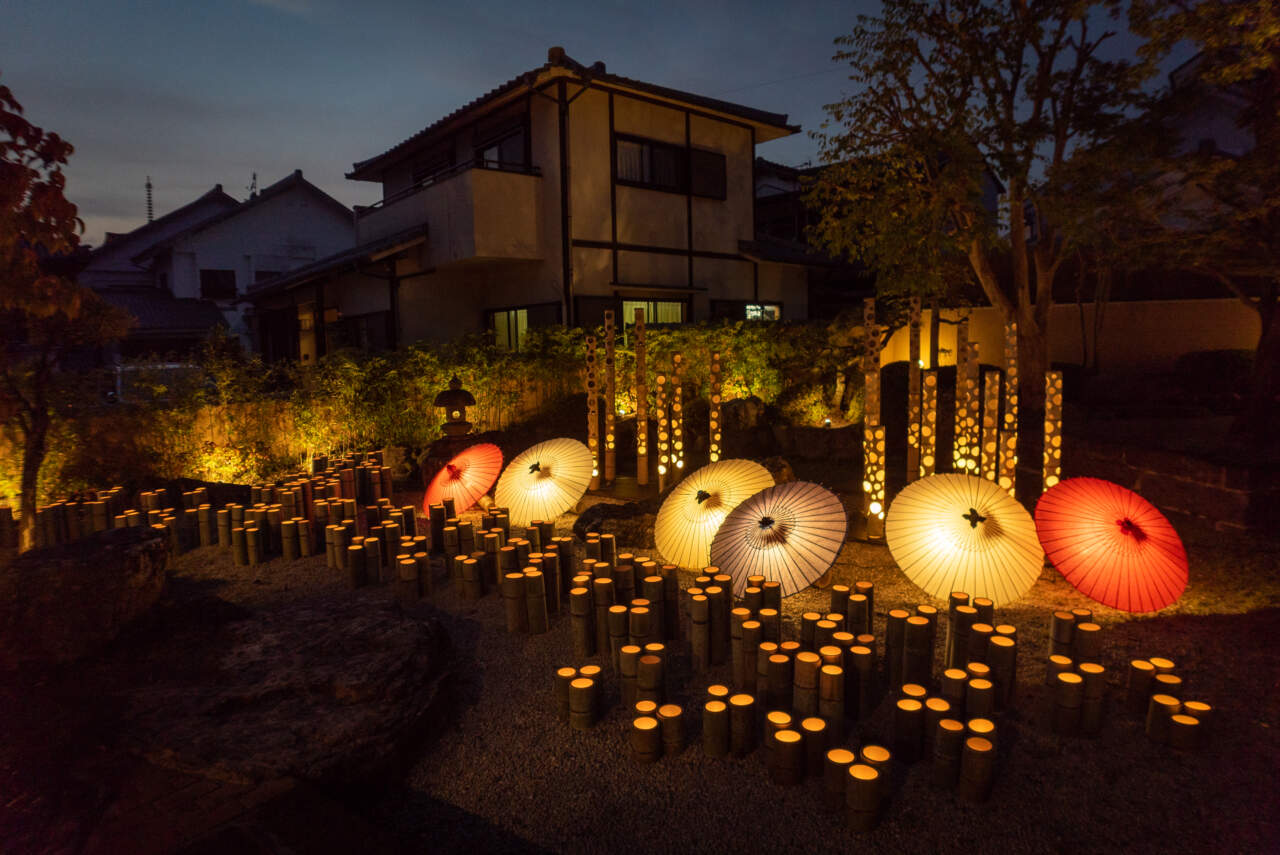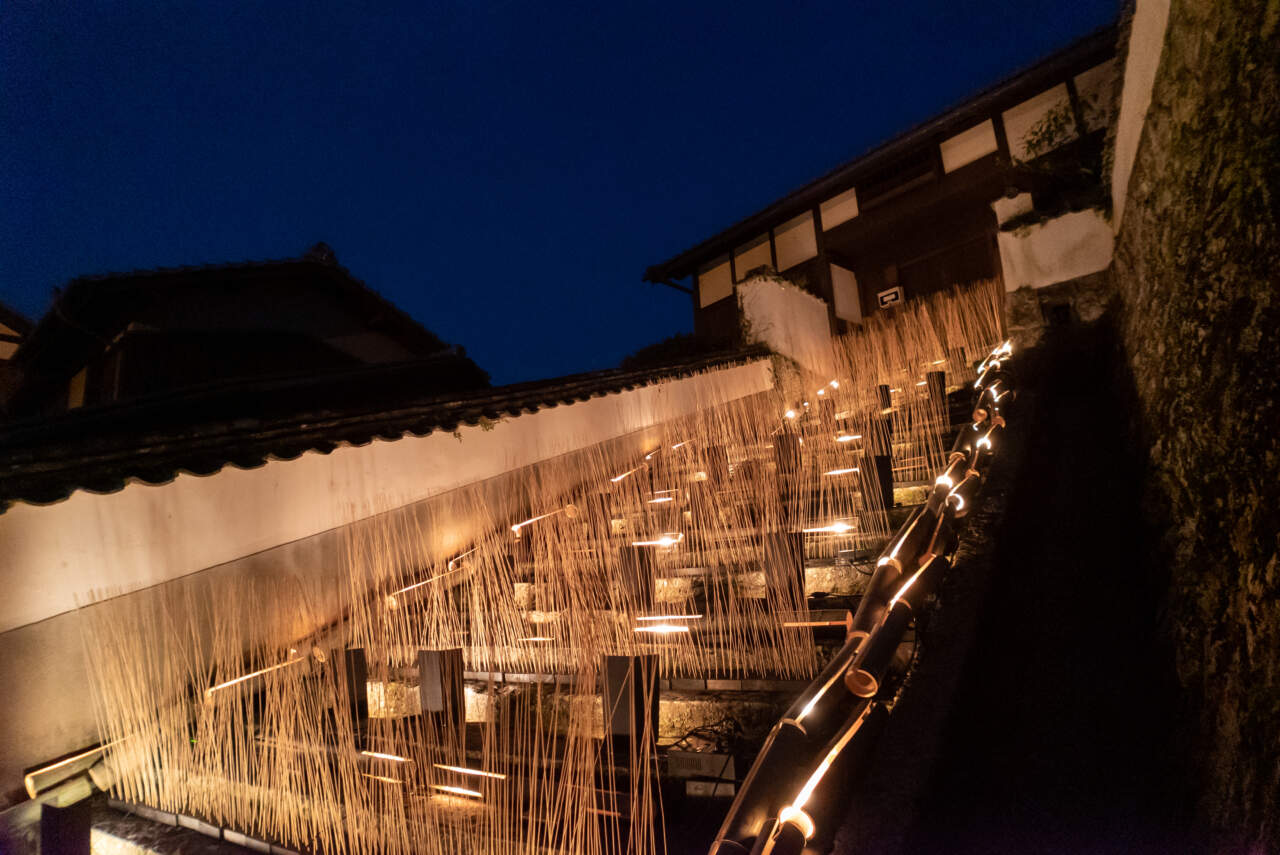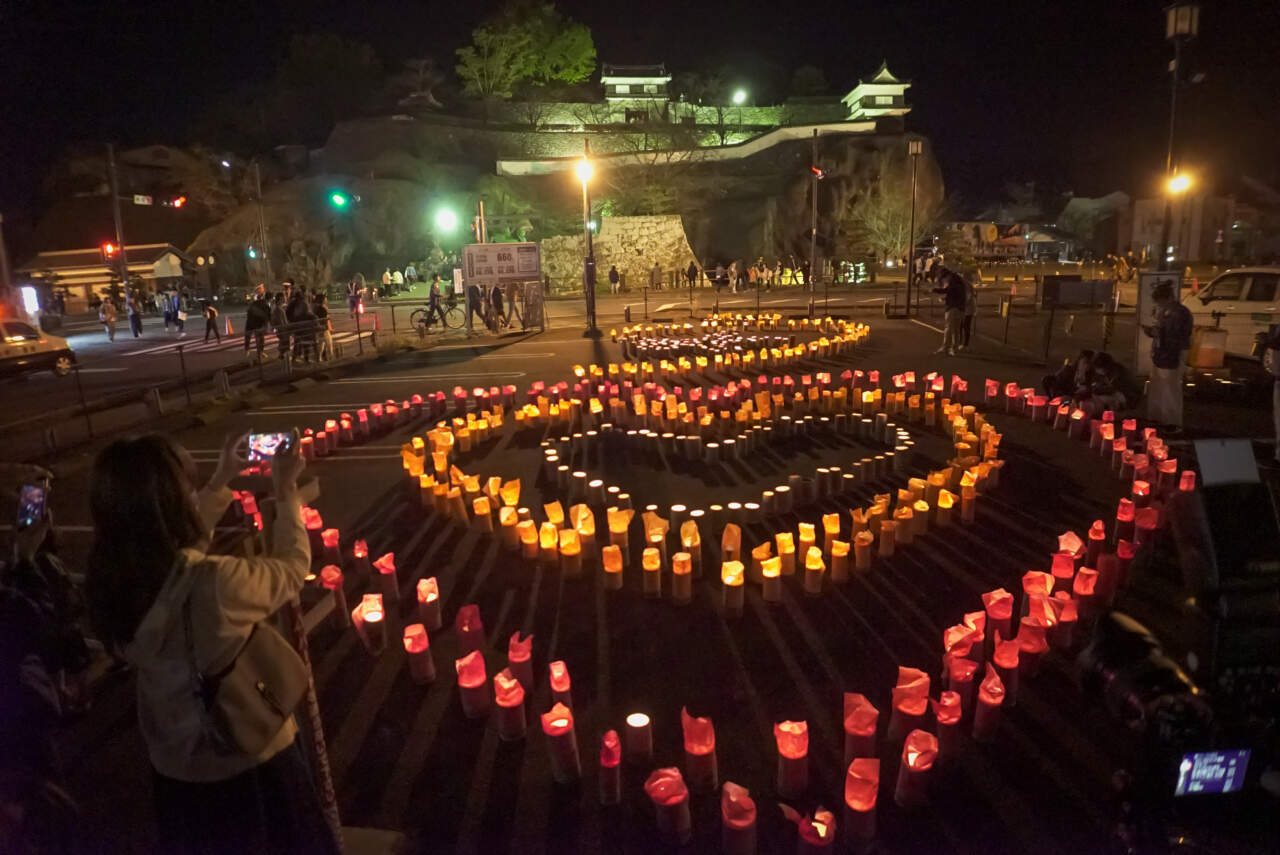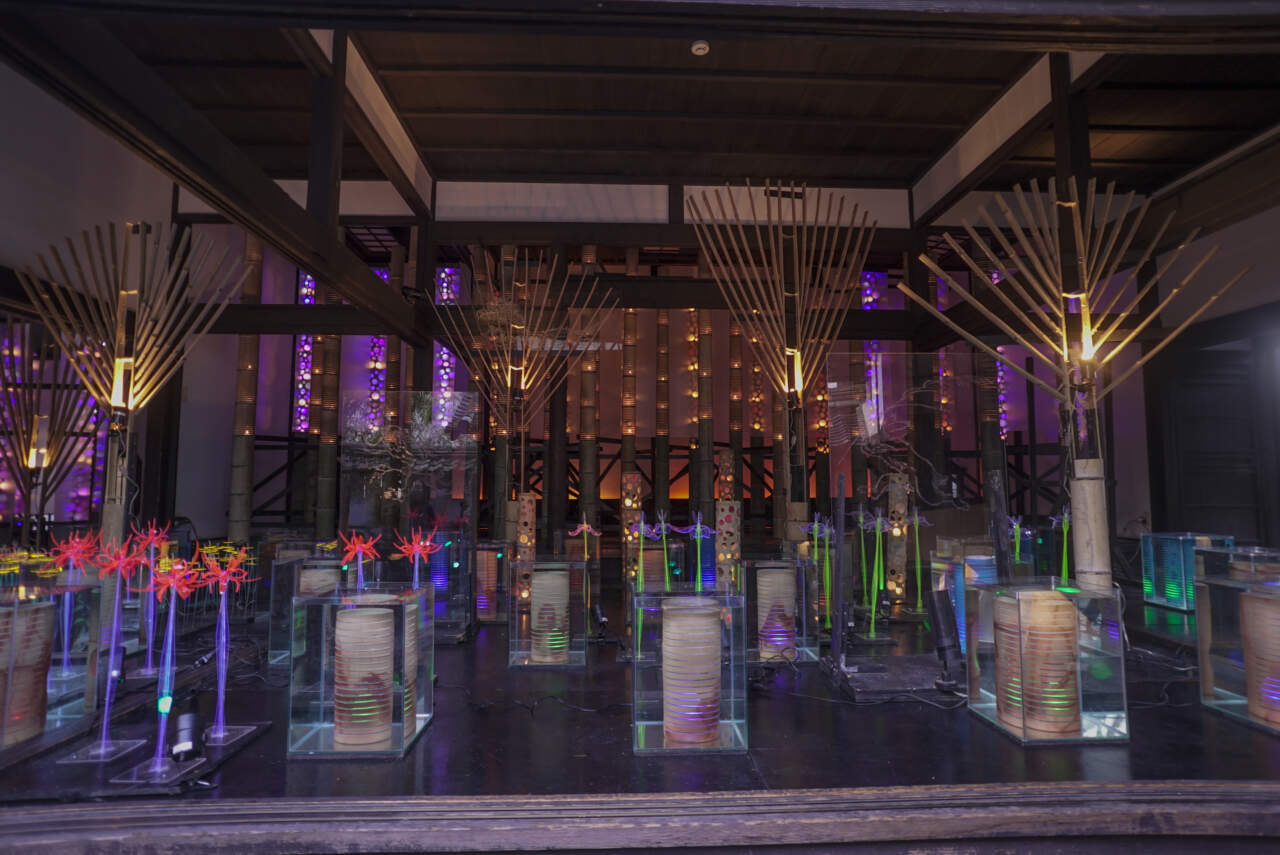 As I hope I have demonstrated here, whatever the season, there is always plenty to see, do, taste and enjoy in Usuki. I know that I will continue to find more as the years go on and I hope you are enticed to come and experience Usuki in a season which suits you.